December 1, 2015
It's December and with several award nominations that came my way in the last few months , I thought there would be no better way than to usher this last month of the year with award nominations!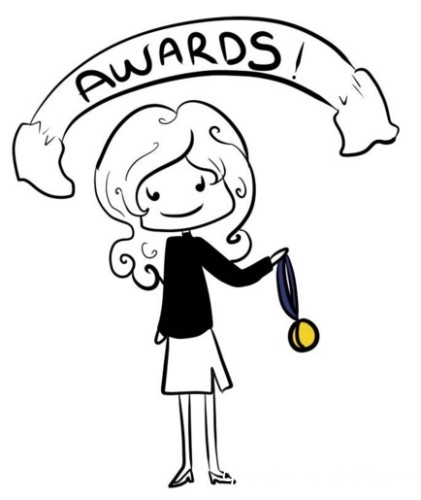 So I have been guilty of hoarding the awards and delaying my responses because I just haven't been able to properly get round to it, but! it's never too late to respond in my opinion. I do love the nominations and I very much welcome them. The only thing is…responding to awards is hard work! It does take quite a bit of time and while it is not too difficult, it takes massive amount of effort to write, answer the questions and find other blogs to nominate. My other conundrum about putting in nomination is me wondering if the bloggers I nominate would graciously accept them or just balk at such awards because, let's get real here: these awards aren't quite the real deal.
But, real deal or not, it's always very nice to get a pat on the back, don't you think? A nomination is always an honour and and I cannot thank these awesome bloggers enough for the shout-outs:
I should be so lucky! Ray of Sunshine and Sunshine Blogger Awards! I suppose both awards are pretty similar despite the different logos. And with awards, one can't just have too many logos, right! But TWO sunshine awards! Really?! I'm like the grumpiest git; even my husband says I'm always half-glass empty (which actually is not very wrong), so imagine my surprise to that. Still, to know that my stories have left a handful of people smiling when they click away from my site is a big, frigging deal to me! There's no better compliments than that. I've got the sun shine out of my butt from this; I can never be grumpy again!
Plenty of questions to answer, and so… I'm tweaking the rules a little bit by combining Eric's first 2 awards and Gen's questions as they were quite similar (I'd include HunggryTummy's/Kat Blogs questions too if only I know what they are) or I'll never get this response published! That or you'll probably be bored shitless reading each and every of the questions I answered. So here we go starting with 7 facts about myself:
Country of origin: Singapore

Likes:

Food, cooking, sleeping and some peace and quiet
Dislikes: Liars, Betrayers, Egos and Ants

School where you studied:

I went to a local tertiary school and then did part-time post-grad program (while working full-time) for a year at a business school in Singapore

Share some facts of life leading to your blogging or what you blog:

Starting a blog became a practical reason for me to write updates about my life in Thaila-la-land to tell them what I've been up to, without having to tell the stories to 20 people at 30 different times. My thought then was: they could always go to my blog to read up if they are interested, because firstly, I don't have to repeat all the time, and secondly, they might just tune me out because they would be so tired of hearing my nonsense. With a blog, they can choose to ignore it and I didn't really care if they didn't care. It then evolved as to what it is now.

In your opinion, is blogging worth your time? Explain or expand your answer:

Oh yes! Definitely. I love writing; it's cathartic and because the stories I write are mostly based on my personal experience, it works like a live journal for me. Makes for a good memoir, story-telling soap opera style and compilation of home-made recipes. It's something I could leave my kids with when I die; especially since it is mostly about them. I'm just buggered that I can't do it often enough.

One other less known fact:

I once bought a pair of boots in Hong Kong for which I thought had only cost 75 USD. I bought 2 different pairs. I then realised, a day later right before my flight that I had actually paid close to 300 USD from my credit card. I was travelling so much on business that I did not realise that I had used the wrong exchange rate while doing the conversion in my head. Hated myself for it. Stooopid. That stabbed right through my heart! Tsk..tsk..tsk.
Safar has got one of the most interesting questions for her nominees and I'll attempt to answer each of her questions as they are one of the most interesting ones I have ever done. The questions are pretty "up-there" and required a quite bit of a thinker:
Voltaire once said that a person should be judged by their questions rather than their answers – what question would you pose?

Why not just stop judging?

Mahatma Gandhi advised us to learn as if were to live forever.

What did you learn today?

I learnt that in this day and age, it would be too expensive to live forever.
Marilyn Manson suggests to be yourself and make a difference.

What difference did you make today?

I smiled at random strangers just because when they walked past me. I don't always get a smile back, but there are some that did. I hope it made a difference to them.
Audrey Hepburn believes laughter cures a multitude of ills. What last made you laugh? Reading Calvin & Hobbes.
Satchel Paige asks, "How old would you be if you didn't know how old you are?" Honestly, I don't know who Satchel Paige is. I could have Googled him out but I cannot be bothered to…but I'll say I'm in my early thirties because that's the age of poor decision-making and I'm still doing them.
'Why?' is the endless question of a child. What's your why? Why are some people so mean?
Oscar Wilde observed that we each are own devil and that we make this world our hell. What would you need to do to make this world your heaven? I'll populate the world with cute, furry and friendly animals. I'll provide food/water in abundance to feed the poor and starving children. And exterminate all of the terrorists!
The UN declared 30 human rights. Was anything left out? Nope. They were clearly spelt out. Unfortunately, they are not being put into practice. My industry is a very good example on how easily human rights are conveniently forgotten.
John Stuart Mill argued that non-conformity and eccentricity is an essential service to society. Do you agree? Hell yes! Without them, the normal ones would be too boring! Remember Einstein and Isaac Newton? Where would we be without them!
Woody Allen attributes 80% of success to just turning up. What might you have succeeded at if you had just turned up? I don't know really. I have always turned up, and it depends on how one defines success. If by turning up means I don't get shredded into pieces or fall asleep out of boredom, that's success for me. Success is also when I get the kids to eat their food in less than half hour without us repeating ourselves a hundred times to sit properly, chew their food and stop mucking around. It's relative.
Think of a quote and ask yourself the question you would have liked me to ask. James Dean quoted "Dream as if you'll live forever, live as if you'll die today". What's your weirdest dream?

My brain cells died from that, but I think I have a bit left to answer Eric's 10 questions:
Which flavor of ice cream best represents your personality? I've never thought about ice-cream flavours reflecting your personality! This is new. I love, love, love Mint and Chocolate Chip ice-cream. Maybe because it's a bit of a weird combo, which I definitely consider myself as one. And mint feels pointed, somewhat "off the tangent" but adaptable. Quite me. Hey! I just made up an ice-cream personality!
What is your go to alcoholic beverage? What are you saying? I don't drink.
What is your least favorite housework chore to do? Ironing. Can't stand it.
Where is your dream vacation to? Too many! But right now, it would be in my bed, sleeping in peace and curled up under the covers with 5-6 pillows surrounding me. And NO disturbances.
If you could be a bird, which would you want to be? A Snowy Owl
What's one thing another blogger taught you? Quite recently, how to get the Like button on a self-hosted site! (Thanks again, Faraday!) Apart from that, bloggers have all collectively taught me to get out my comfort zone and inspire me with challenges like the 6-word story, our Monthly Mystery Munchies and writing an entire paragraph without using an "E.
What is your favorite way to kill time? Watch people go by, read, and then sleep. Repeat.
Which fictional character would you like to bring to life? Tinkerbell and her friends. They'd be a very helpful lot to sort of the intricacies of life real-time!
What was your best/worst subject in school? My best: Marketing. My worst: International Contract Law (Worse subject ever. Yuck!Yuck! Yuck!)
Would you rather have an extra arm or an extra leg? I'd rather have an extra eye at the back of my head. But since that's not the option I've been given, I'd rather have an extra arm so I can do more things at the same time. I wouldn't know what to do with the extra leg.
Here goes my nominees for each of the awards. Do check them out and follow them if you haven't already:
Real Neat and Versatile Blogger: Shout-out to some new-found bloggers who I thought have pretty interesting blog in the way they write or their creative writing. I'm following Eric's cue of nominating 4 blogs and letting you choose either one, or both because you deserve them!
Cupidorcats: A self-confessed weirdo I stumbled upon, and whom I have grown to like! She's pretty cool!
There are a few "rules" for this one:
1.Show the award on your Blog
2.Tell something about yourself stating a) your country of origin b) Likes & Dislikes c)School where you studied
3. Thank and acknowledge the person who nominated you.
4. Share some facts of life leading to your blogging or what made you blog?
5. In your opinion, is blogging worth your time spent? Explain or expand your answer.
6. Nominate fellow deserving bloggers
7. Link your nominees and let them know.
——————————————————————-
Sisterhood of the World Blogger Award: For the linkys and the likes. Also, because I think they are pretty darn cool!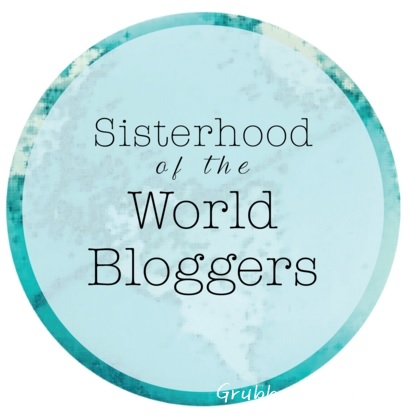 ——————————————————————-
Dragon Loyalty Award: This specifically go to bloggy friends who not only visit my blog regularly but take the time to leave comments on my otherwise unfriendly comment box often. Here's to my top commentors! Where would I be without you!
Here's the deal for the Dragon's Loyalty Award:
Thank the giver and link their blog to your post.
Pass the award on to other bloggers of your choice and let them know that they have been nominated.
Give 7 facts about yourself.
Because I don't know the exact rules to this particular Sisterhood Bloggers' Award, you can choose to use the Dragon's Loyalty Award's rules.
——————————————————————-
Ray of Sunshine/Sunshine Blogger Award: For blogs that bring positivity, and for always leaving me a smile when I click away from your site, and this includes some of whom I have recently discovered, too! Such gems! (This is for you, too Eric!)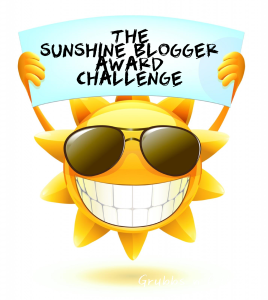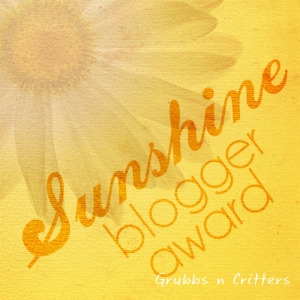 The Rules:
– Thank the person/people who nominated you.
– Answer the eleven questions from your nominator(s). (Ann: Please feel free to pick any 11 questions from the above)
– Nominate eleven other bloggers and give them eleven questions to answer.
2343 word count there! Probably my longest post to-date. This is some hard awardgasm work, I tell you! Lesson learnt: To stop hoarding and make an attempt to respond quickly next time. Now that THAT is done…I hope the ping back works, because it will take me days before I can complete my rounds of leaving a link in each of the blogs listed above.
No obligation whatsoever especially if you are not into this awards thing; it's just my tribute to awesome bloggers out there who deserves to be checked out. Over to you to spread all the lovin' this December! Happy Blogging and keep the awards coming! 🙂