November 30, 2015
We all know that the Gallanger brothers both are infamous for their reputation. I used to be a fan of their music; I still am, in a way – although I did change my mind about them after watching them performing a live show in Bangkok years ago at 100 Piper's Music Festival. Their attitude during the entire performance were so cold and disengaged.
As one of the audience who paid money to watch them (amongst other bands live), I thought that they exuded the feeling that it was the last place they wanted to be. I got so annoyed that I walked out in the middle of their performance.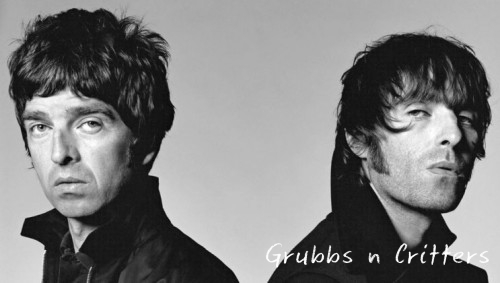 There and then, I stopped listening to them. I forgot about them for a while really. Until a couple of weeks ago, when out of nowhere, parts of my brain ignited a part of a song I knew so well. There and then, fragments of the song resonated with what I was feeling:
…That I see the stars fading, but I'll see them some day.
…I need to do is just take what I need and be on my way, instead of banging my head against the wall and try to resist it all
…because I can never change what's been and gone.
Deep.
Since then, the song has been playing constantly in my head. It's the first thing in my head when I wake up in the morning, and then creep up on me when I have a little downtime in the office – like when I go to the toilet or just taking the elevator up or down or when I'm waiting for the taxi to go home. Random moments.
The good thing is, I do love the song. I then started looking it up and after all these years, despite my own embargo on Oasis, I still like their music. No doubt one of the greatest bands, but shame for their "attitudinous" demeanor. I let the kids watch the music video and they both decide that they love the song. They have been asking me to play it for them on YouTube and now know the title of the song by heart.
"Stop Crying Your Heart Out" is a beautiful song. I love the lyrics, and perhaps because I feel like I'm on a crossroad of life, somehow, it provides a little perspective that I needed at a moment in time, believing that the destiny ahead will keep me warm.
Hold up
Hold on
Don't be scared
You'll never change what's been and gone

May your smile (may your smile)
Shine on (shine on)
Don't be scared (don't be scared)
Your destiny may keep you warm

Cos all of the stars
Are fading away
Just try not to worry
You'll see them some day
Take what you need
And be on your way
And stop crying your heart out

Get up (get up)
Come on (come on)
Why're you scared? (I'm not scared)
You'll never change
What's been and gone

Cos all of the stars
Are fading away
Just try not to worry
You'll see them some day
Take what you need
And be on your way
And stop crying your heart out

Cos all of the stars
Are fading away
Just try not to worry
You'll see them some day
Take what you need
And be on your way
And stop crying your heart out

We're all of us stars
We're fading away
Just try not to worry
You'll see us some day
Just take what you need
And be on your way
And stop crying your heart out
Stop crying your heart out
Stop crying your heart out

Credit: AZ Lyrics