December 3, 2015
Currently travelling and I'm a little bummed with the lack of blogging time I've had so far. I was told that Spud got sick on the very day I landed and her fever shot up to 39.4 degree celcius in the night. The news did not sit well with me and I hate to be away when my child is sick. Nothing I can do, but when I called back home today, she seems to sound a little better. She's got a frog in her throat and could only croak when she speaks. Funny!
2 more days and I'll get to cuddle up with the rascals again.
Nothing exciting is happening in Singapore so far. At least the haze is completely gone. I'm not expecting any other excitement in the next few days while being cooped up in a board room with 50 people.
And, in a completely unrelated news, we had a company day out last week to some Bangkok temples by the river to celebrate our organisations' 15th Anniversary. Again, nothing exciting, but I did take some awesome pictures!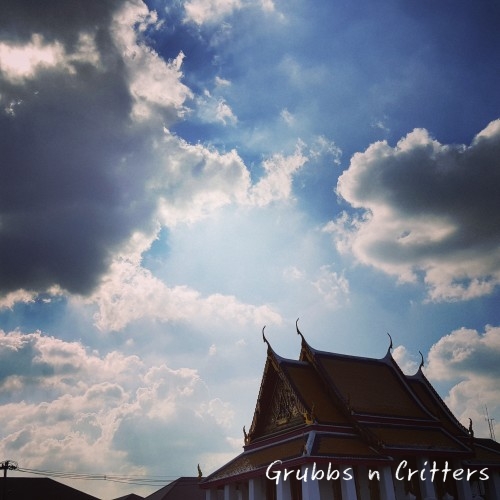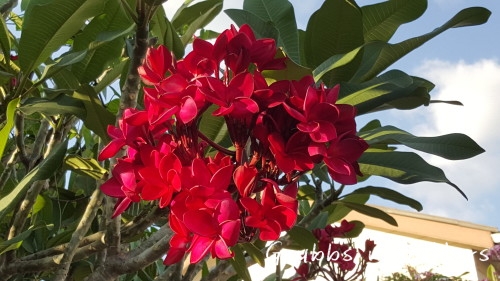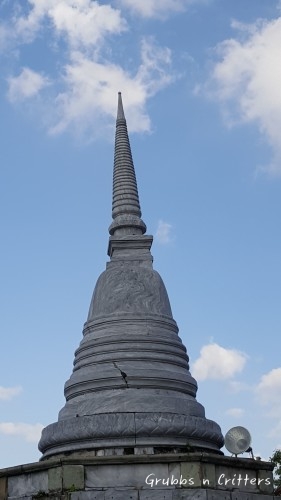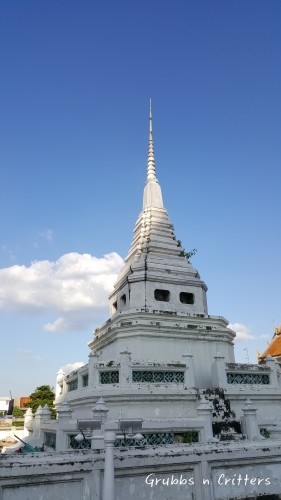 We were at Wat Kalayanamitr. We walked a lot and we took the boat, and I haven't got a clue of its exact location.
The clouds parted, the bells were chimed for good luck, the flowers a-blooming and the ruined temples are still standing strong. I suppose those are what good signs are made of. We made a wish, and we released it to the universe. All in good faith. May all of it come true.