January 30, 2017
There's one thing that I have been thinking out loud (in my head) and how I would cringe each time I hear those words.
They have been repetitively amplified such that I cannot bear to hear or use those words anymore. So much so that I feel that the true meaning of what these words truly mean have lost their authenticity.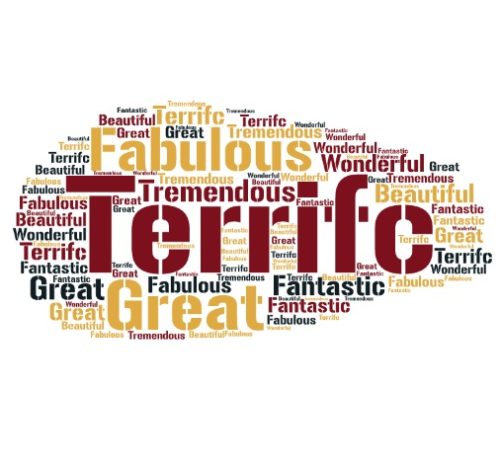 See that? I'm cringing as I typed these:
Tremendous
Terrific
Fantastic
Beautiful
Wonderful
Amazing
Fabulous
Great
These days, the sheer innocent stumble of those words while reading or overhearing multiple times over from audiovisual channels annoy me. I am even refraining myself to use them because I just.cannot.bear.to.use.them.anymore.
Say enough and and they sound fake. Repeat them some more and they mean nothing. Maybe that's just the cynic in me talking.
Then I've got the visuals of those hand gestures and pouty mouth stuck in my head. I have personally found them to be obscene. I cringe and I shudder. Add them all up to those words and I feel like I've been assaulted.
Every where I turned, I am reminded of how annoyingly fake people can be. And how misleadingly dangerous those words can be.
Yet in their truest terms, these words are so much more. In a sincere and genuine situation, simple words like those mean a lot. And they should. Perhaps, they need to be used sparingly.Where should we draw the line?
Funny how this bothers me for over some weeks now. At least enough for me to contemplate to scrape the word "Fabulous" from my regular weekly Friday Flavours or substitute that with something else.
If I have been conscious of using those words before, I am even more conscious of using them now. Those are the words I want to ban from my own dictionary…but can't.
Because to me, those words are not flippant. They mean something and when used I mean what I say.