October 29, 2013
My radar on practical things went up several hundred notches higher after being a parent, with a sad realization that practicality would often compromise stylishness.
When we had our first-born, we went through several types of tote bags, and came to a conclusion that while over-the-shoulder sling bags with functional compartments for bottles and diapers come with all sorts of styles, they are also quite cumbersome to carry around. Hence, being royally annoyed with the few sling tote-bags we had, it didn't take us long to make a switch to a back-pack which we found to be a better alternative.
And somehow, somewhere along the way, we had unexpectedly found the holy grail of all backpacks, fit to be used as a handy tote bag not only for one, but two kids for when we are out and about.
This is not just any other bag. This is the mother-of-all-tote-bags, and one that can fit everything you'll ever need for your little critters in a pack-and-grab-to-go concept.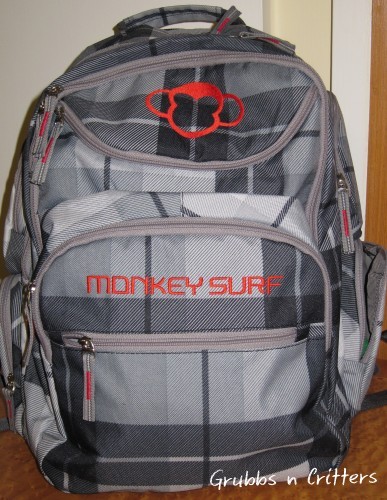 We have been using this bag for the last 3 years now and it has been an absolute gem! We never leave home without it. While it is not the most stylish thing I have ever seen, it is one of the most functional designs I have come across. It not only comes with spacious storage spaces with 3 main compartments, it also has insane number of smaller compartments to sort the little things you have to make it easier for you to find things.(A very useful thing for a scatter-brain like me, and for someone like Silver Bullet who is a stickler for things being in "its place".) Best of all, it is lightweight, not too bulky and very comfortable to carry. Certainly my kind of tote bag!
We have had several people (aka parents) asking us about the bag, and unfortunately, I haven't seen this Monkey Surf brand outside Thailand. In fact, as we recently discovered, the shop which we bought the bag from 3 years ago is no longer there and we would be hard-pressed to this same brand when the need arises.
Oh right. It's the curse.