October 28, 2013
10 months later and the damn ants are back.
This time, I found them in my cooled down, freshly cooked pot of boiled rice. Lots of them. And I mean lots and lots and lots of them in my pot of rice; only realizing that they were there when I noticed that my boiled white rice looked odd with specks of black dots and then seeing a bunch of them scampering away as I was scooping up huge spoonful of rice to serve for dinner.
Arrghhhhh! Cringe. Cringe. Cringe. And I had to throw all those rice away.
I.hate.ants.
I really, bloody hate ants.
We've got ourselves some protein-loving ants! Like our last ant infestation saga, I really have no idea where they came from as they seem to just appear out of nowhere. Tracing their trails, we eventually discovered that they came from the inside of our concrete walls through tiny, tiny holes which they had dug up.
It seems that within all the walls in our apartment, therein lie some serious network of highways for those damn ants!
So out came our little trusted bait again and in no time at all, those ants started to congregate inside of it. I spent a good 5-minutes staring at the walls of my kitchen counter, looking at them and telling them to, "Take more, please! Your entire ant colony must be really hungry!"
As much as I hate those pesky, damn ants, I admit that watching them work is absolutely fascinating. Not only are they able to follow a straight line, and even if their path is (purposely) broken, they would be able to find their way, they also really work as a team (unlike some human!)and their tiny little bodies could actually carry a load 10x-50x their body weight!
But, don't get me wrong as that is where my fascination ends. I am sure ants are somehow very useful animals to the ecosystem; just not within my immediate ecosystem. Just last week, I woke up with angry, red, swollen mounds all over my body. I had trouble sleeping because the itch was horrible, and I thought that I had somehow developed an allergic reaction to something I had consumed. On the second day, my hair stood on ends when I discovered that I had actually been sleeping underneath a bunch of ants who thought that it would be fun to use my bed as their highway for two straight nights whilst I was sleeping! I wasn't too impressed. And no, in case you are wondering, we do not bring food to our bed.
We have tried all sorts of organic baits and they don't work. These Thai-made baits which we bought from the local supermarket seem to be the only one that had worked really well so far.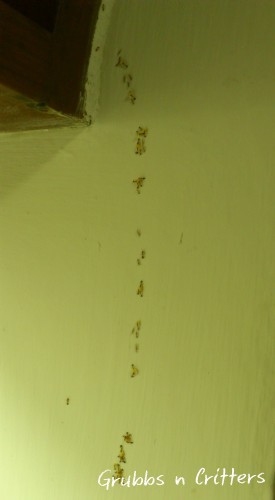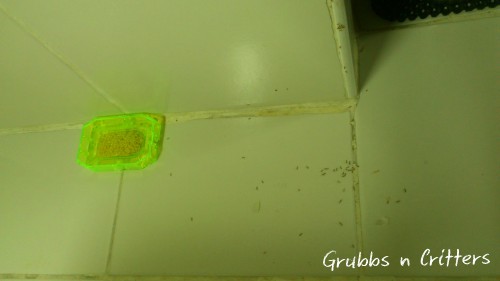 And I love those baits. Two days since we put out the bait, there had not been any signs of them anywhere in our home. And I hope for at least a little while more.
DIE ANTS. DIE!!!
Yeah. I am cruel that way.