November 29, 2015
Are you one who usually would hold your farts? There's a reason one shouldn't: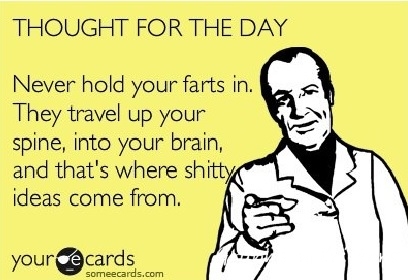 And that's why!
On the other hand, if it travels through the brain, one can choose not to act on the shitty ideas. Worse would be if it travels straight to the mouth and lambaste it all out. Pretty scary thought, isn't it!
It's not a crime to fart freely, really. Just be sure that no one is around to hear or smell it. But those silent farts? They are the worse!
May your fart filled with glitters to last you through the week!