October 23, 2014
Sometime this time last week, we were still up in the air making our way to the Netherlands.
This trip wasn't planned for, and the reason behind it wasn't exactly a feel-good kind of thing. The one and only reason for the impromptu travel was to essentially attend the funeral of Silver Bullet's beloved grandmother who had passed from old age. She was 89 years old.
The initial thought was only for Silver Bullet to take the trip up for a couple of days on his own. But, I thought that since we all knew his grandmother and that his grandfather (as well as his parents) would love to see the kids, I felt that it was appropriate for all of us to go and bid our last goodbyes to the departed. Besides, I had been pulling a 14-hour day for 3 straights weeks at work; I thought that I could do a little breather; a break away from work as well as the stifling Bangkok madness.
While I have been exposed to the traditional, yet under-stated somber Muslim rituals and rites of death prior to burial, I have never actually experienced a formal funeral arrangements prior to cremation; especially one that was considered family. While I sort of know what to expect, my biggest worry was more about how our hyperactive kids would behave at such somber and solemn occasion.
Thankfully, both Spud and Squirt did very well throughout the entire session. Spud seemed to be very aware of the going-ons, asking questions in whispers as she sat on Silver Bullet's lap. With Squirt on my lap, I managed to keep him busy almost throughout the session with the S-Pen on my Note 3 and then distracting him some more with snacks that he likes. Squirt almost managed to keep his voice down throughout the entire session, and despite the occasional outbursts of questions, he seemed to understand the need to speak in whispers.
One funny thing happened as he got busy with his snacks while he was on my lap: He accidentally dropped a handful of his biscuits balls on the floor and rather audibly went "Oh no!." As I tried to shush him, I softly told him to pick up the pieces from the floor and put it back into his snack box. He slithered away, ever so slowly from me and then started picking each and every ball, one by one. As soon as he got his last one and dropped it into his snack box, Squirt looked at me, beaming and almost whispering, went, "Ta-daaaaa!." He had a huge megawatt smile on his face, apparently seemed satisfied with his accomplishment.
I quickly pulled him back towards me, and although I did feel a little embarrassed at the sudden outburst in an otherwise solemn ceremony, I was actually trying my utmost to stop myself from bursting with laughter;. As I looked around the room and whispered apologies to those who met my gaze, I caught sight of people looking adoringly at him, smiling and giggling from where they sat. Ah! The inappropriate antics of a 2 year old are always so easily forgiven.
The experience must have been a little strange for the kids, particularly for Spud who had a hard time wrapping her head around the fact that her great-grandma will now be sleeping "in the box forever". She, however, had understood that her great-grandma was now gone. May her soul rest in peace.
Our trip back to the Netherlands had also coincided with Silver Bullet parents' 40th wedding anniversary, a few days after the funeral. In one of a rare occurrence of unplanned timing, it was also the very first time where every family member came together for their anniversary dinner. It was small and intimate. May their marriage lasts for another lifetime more.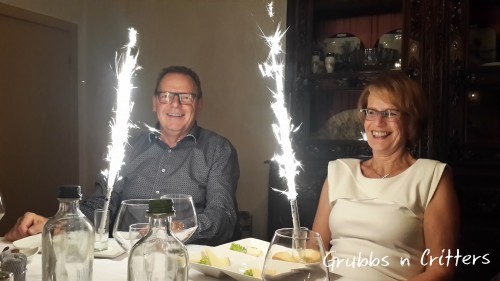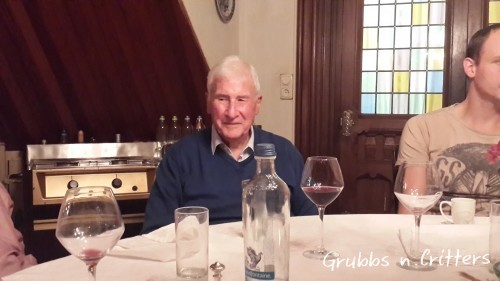 For the kids, it was their privilege to be pampered. They did not have to go to school, they get to play all the time and they are constantly showered with attention. They get to be kids.
For us, it was about getting together as a family and being in-tuned with the togetherness that surround us within.
For me, it was getting a little peace of mind; a breath of fresh air…and another step towards the healing of my fatigue, mangled soul.