October 24, 2014
The weather in Holland may have been rainy, cold and perhaps even dreary since the day we arrived last week. As my father-in-law had quipped, it seemed to be a weather fit for funerals.
But, funerals and dreary weathers aside, I relish in the fact that I get to see my kids smiling, laughing and running around with no care in the world. They have been so  full of joy and their exuberance, contagious. The air may be chilly and wet  outside, yet their spirits are not dampened even though they both have been a little under the weather. I call that resilience.
They both get so fired up;  always looking for things in the garden – be it spiders, snails, flowers,  or just looking to the neighbours for friends to play with. They are hardly ever disappointed, and Spud now has herself an older sister which she never had.
Watching the kids play outside amidst the clean air and peaceful, safe surrounding has been such a joy. I am comforted that they can adapt well to their environment so easily and are so comfortable in their own skin. Their smiles are priceless; their happiness, genuine. When the sun shines, it shines in their faces and when the wind howls, it howls into their inner child that needed to be comforted with  some reassurance that everything would be alright.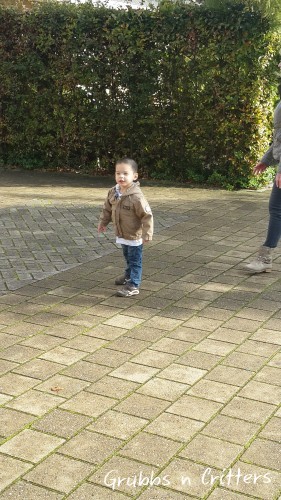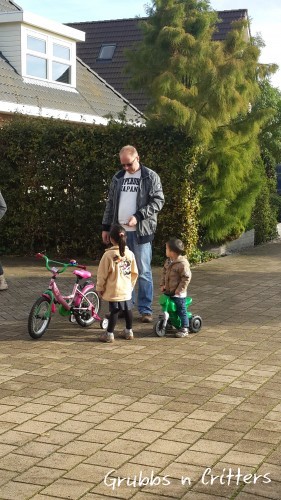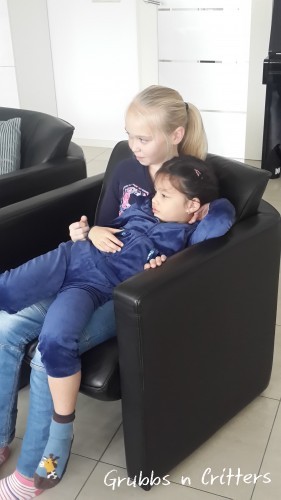 How time just flies! ten days had seem so short. And while the weather had been a little dreary, the rain is not something I minded so much, and these pictures will certainly bring a smile to my face for many years to come.
By the time this post goes up, we would already be up in the air, heading back to Bangkok. And this time round, my own inner child is needing  some assurance that everything will be alright.