May 20, 2015
Desperately wanting to be away from the massive crowd in the heart of Prague, we decided to join a tour to Kutna Hora located just under 1.5 hours away from the busy city. The ride to and from Kutna Hora was pretty scenic with lots of greens all around as well as bright,yellow fields filled with acres of Colza fields; a sight too beautiful to ignore! From the air, they looked absolutely stunning.
But those are not just yellow-nothing Colza fields, mind you! The Colzas are being grown for their oil used extensively for public lighting and now being used to produce bio-diesel!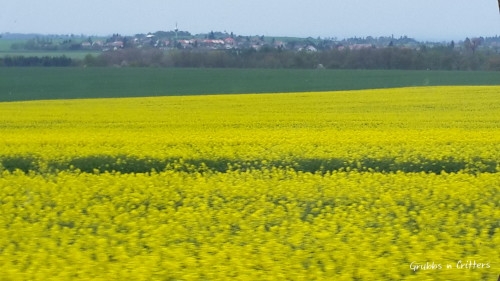 Fancy a little exposure to some bizarre decorations of chandeliers, crosses and a pyramid (amongst others!) made from real human bones while at Kutna Hora? Then be sure to visit the Ossuary at Sedlec, a medieval Gothic chapel that has, for centuries, housed the remains of 40,000 people.
This place reminded me of the Catacombs in Paris where I once visited more than a decade ago, except that the Ossuary at Sedlec, or otherwise also known as the Bone Church, happens to be a place of worship. Word has it that these bones were the remains of plague victims and that some ingenious architect and master builder had breathed a new life into a once burnt-down, abandoned church and decorated the church with the bones while carefully arranging them into shapes and art pieces in honour of the victims!
Bizzare? or Unique? You pick. The consolation was that all the bones had been disinfected and bleached in chlorinated lime, so at least we know they are super clean.
Lunch soon followed after at a traditional Czech restaurant (read: tourists only) with a 3-course meal of soup, Czech beef goulash and a home-made apple turnover that pretty much kept us going till dinner. I still maintain that the Hungarian Goulash is the best there is and the Czech version somewhat paled in comparison.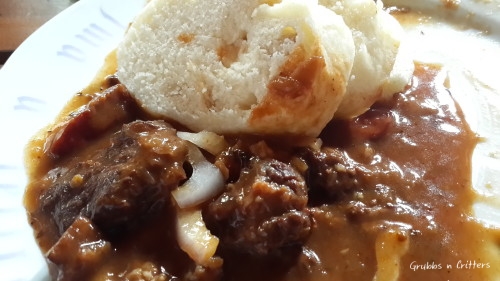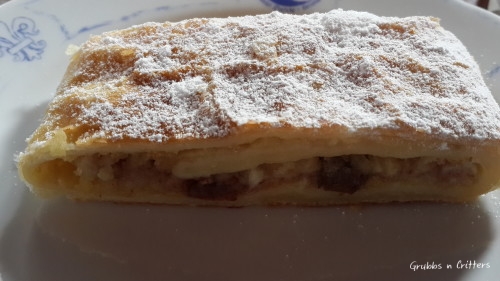 The rest of the time in Kutna Hora was spent walking up steep slopes, climbing up stairs and navigating cobbled-stoned alleys in the medieval-looking area where we were to head out to Saint Barbara, a Gothic Cathedral. It was a walk where I was almost certain that men in hooded robes ala Ku Klux Klan would come springing up on us and rounding us up with candles and some serious prayers!
The view though, was all worth it. Beautiful, magnificent and breath-taking. This is where I'd be saying that if you can't go to Prague, I'm taking the bits and pieces of Prague to you!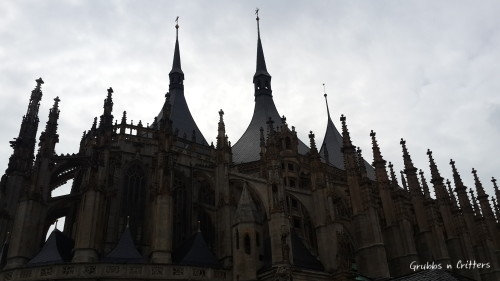 The weather had been awesome that day and it was slightly after 3.30 p.m when we left Kutna Hora. We had a little walk-about around the Jewish Quarters when we arrived back in Prague and just in time to stuff our faces after that, at a nice little gem of a restaurant which we stumbled upon on our 1st day in Prague saddled along the Day Market area.
And that, my friends, would require a dedicated post in itself because the place, called Chilli Point happened to be the highlight of our trip. What can I say, I am a foodie and I am a sucker for good food! More about our foodie adventures later! 😀