May 21, 2015
With only about 5 hours in Prague before we head back to The Netherlands and our kids, we decided to explore the Prague Castle and its ground on our last day there.
Located at Hradčany district of Prague, it stands big and tall at 570 meters in length and an average of about 130 meters wide.Covering an area of 70,000 square meters, it apparently is listed in the Guinness World Book of Records as the largest ancient castle in the world!
We had a marathon of a walk navigating the castle grounds and trying to photograph yet more magnificent architecture that was built back in the 9th century.It was, a surprising hot day, too, with the temperature soaring at 25 °C. Hardly a need for jackets!
For at least 2 solid hours, we walked and we walked and we walked some more as we explored the other areas within it. Of course, not forgetting the ginormous Gothic Saint Vitus Cathedral, too, which was, unsurprisingly filled with tourists!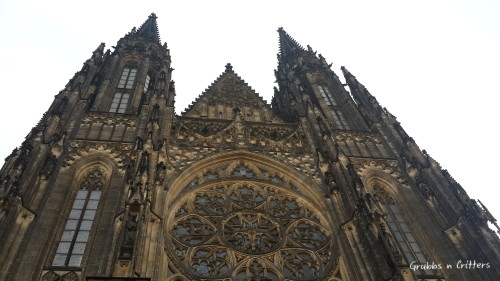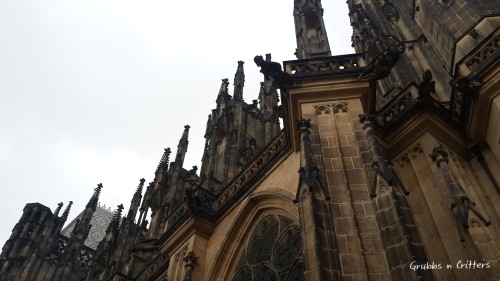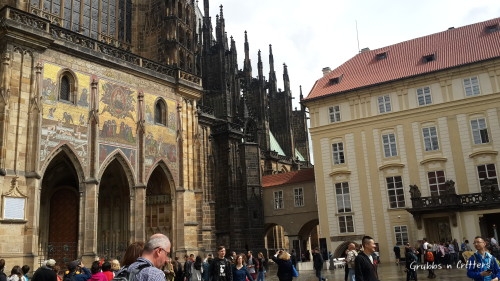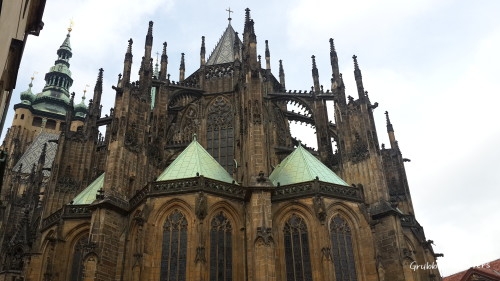 So much history, so full of culture and no shopping! The city of Prague has taken my breath away and with less than 3 days there, there barely was enough time to explore everything. In fact, we had rushed the castle tour as we had wanted to make time for a nice lunch at the little gem of a restaurant we found before going back to the hotel to check out and then make our way to the airport.
Prague has been a trip to remember. I wonder what it would be like if we were to have the kids tot along. I reckon they would probably be complaining lots with all the walking they have to do and we would have been more exhausted than we already were as the chance of them wanting to be carried would be pretty damn high!
But! Who knows. We may just decide to bring them along next time! Or NOT.