May 27, 2015
If you are in Prague and looking for something different, exotic and refreshing for your adventurous taste-buds, I recommend you head over to Chilli Point located along the city centre's permanent market.
It is so easy to miss this little joint tucked in between a stretch of souvenir shops while you feast your eyes on stalls selling fruits and vegetables, arts and crafts, ceramics, leather goods, flowers and what-nots at the Havelske Triste (Havel's Market) directly opposite it that stretches just as long.
If it wasn't for Silver Bullet who spotted it, I would have completely missed it too. And that would be a damn, damn shame, because in Chilli Point, we had one of the best and unexpected gastronomy discovery we have ever experienced.
What's the hype about this place you ask? Well, 3 things:
1. It's a shop specialising in chillies.
Not just regular chillies, but the hottest chillies in the world measured by the Scoville Heat Unit (SHU) – from California Reaper (>2.2 million SHU) to  Trinidad Moruga Scorpion (>2 million SHU) and Trinidad Scorpion Butch (>1.46 million SHU) as well as the Bhut Jolokia (>1 million SHU) amongst others.
They are sold in various different forms: seeds, smoked, powdered,flakes or sauces and you can buy them by the grams. They are also infused in chocolates, liquor and aperitifs. I just had to buy the Bhut Jolokia Flakes!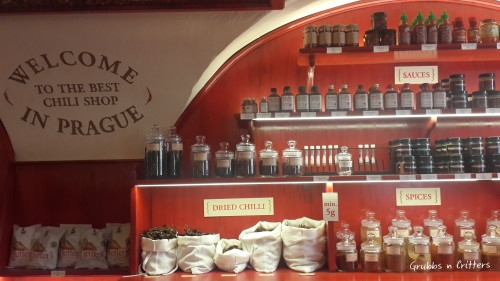 2. They have a small restaurant down in the cellar. Each and every food item in the menu is made with the infusion of one of the most hottest chillies in the world; including appetizers and dessert.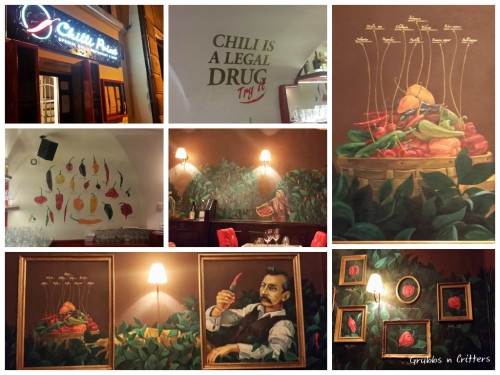 3. The food is exquisite…almost like fine-dining. The service was wonderfully delightful, the atmosphere charming and the prices were more than just reasonable.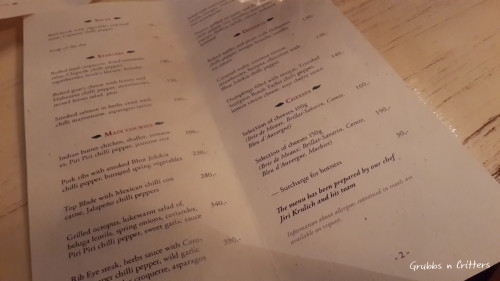 This restaurant is only several months old. It was quiet when we were there and at that time, no reservation was necessary. The chefs experiment with the menu and they told us that they change their menu every month. We were also informed that the chefs have to put on gloves when handling the chillies and that's because those prickly heats would literally be too hot to handle with bare hands.
I still think and D.R.E.A.M about the exquisite taste of the food, and truly one of the best I have ever had. We loved it so much that we went back for the second time!
The use of the chillies was done nicely and you don't feel the het on your tongue. All the dishes were not too hot, yet they gave out enough heat that you can feel the tingle running through your veins while experiencing that delicious and explosive combination of flavours in your mouth.
It's a shame that we are just too far away or we'd be putting our names down to try out their new menu for next month already! Look at these pictures here and it would be impossible to not like what you see: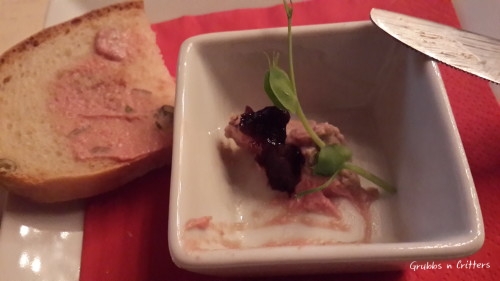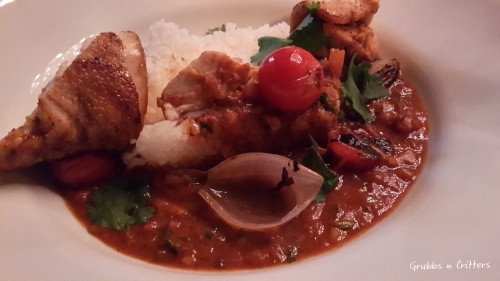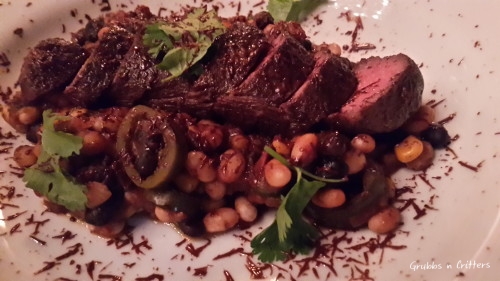 Oh yes! All of what you have seen above went into our belly! ALL.OF.IT.I think we tried almost everything on the menu and lapped up every single food bits on our plates. Our plates were so squeaky clean that they may look like they had not been used before.  I kid you not!
Chilli Point has earned a very special place in my heart. It is far from ordinary, the concept is unique and the creation of food is totally out of this world.  It is a place waiting to be discovered, and I hope it will still be there and thriving the next time (if ever!) we are there. Hell! I would just fly to Prague if I make it to Europe again the next time, just to get my ass at the table of Chilli Point!
It's a gem of a place, this. The food…divine and ethereal! I got high on the chillies and I wanted more. So, so good and the heat, so addictive that it was hard to stop stuffing my place.
Truly, that has been an amazing experience. I'm still drooling.
You read about it here, first! 🙂