May 25, 2015
It's been more than 2 weeks since we left The Netherlands…and THAT has been how long it has taken me to chronicle our adventures while we were there. It also felt like it has been AGES ago since we left the comfort of the our parents' nest as we settle back in to our normal routine. I miss the weather already!
It really does get easier travelling with the kids on a long flight. In fact, they managed a good six hours of sleep on the flight from Amsterdam to Bangkok; but not after bouncing off their seats for at least an hour before they settled down. Typical of over-tired kids.
But that didn't matter.
They both were laughing with each other so much and so loud as they lay flat on the seats, determined to make mayhem and disturbing other passengers. Yet, looking at how happy they were, it was hard to get angry with them and all we could do was smile at their silliness and laughed along.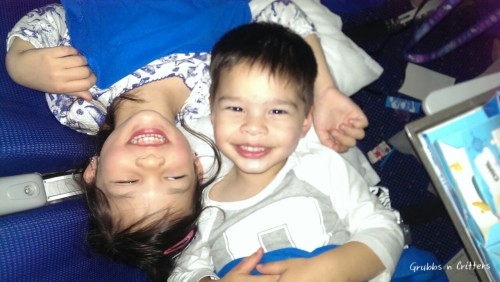 They eventually fell asleep, but not after a grand scolding. How typical!
Those two little imps are a handful, but I could not be more proud of them being able to adapt quite easily sleeping in new places and in strange beds. It's nice to see that wherever they went, they felt right at home! They both have no shame. They make new friends pretty easily, and their Dutch improved by leaps and bounds, too!
As I have mentioned in a previous post , the kids had a ball of  a time. Part of me felt that they actually showed a "different kind of happy"…mostly always laughing (either with or at each other), their appetite were bigger (I've been surprised at how much they could eat. Must be the cold) and they were happy to play indoor when the weather got too cold and just as happy to play outside even if we thought it was cold. They were also a little bit more easy going and generally a pleasure to be with, which made our lives a tad easier.
Getting the kids their trunkies has also been a worthwhile buy and they both love totting that thing around. Never mind that they are quite bulky and were filled with mostly useless junk, but they seem to have a lot of fun with it. When they get tired of pulling, they can sit on it for us to tug them along. Win-win for both! (I highly recommend parents to get this for their kids when travelling. They come with mock-up passports and a life-time warranty for repairs too!)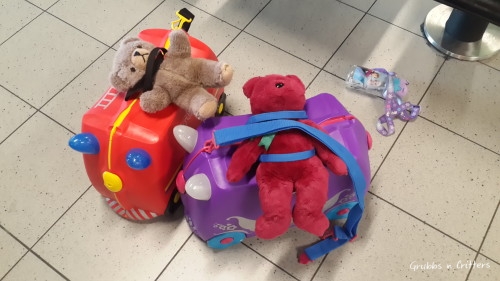 We had a splendid time and the vacation did feel like it ended too quickly. Albeit a few days of thunderstorms, the weather had been kind throughout. Holland had been truly gezellig, Belgium was a breeze and Prague was particularly something we needed more of.
Coming home was hard this time. We almost didn't want to leave. Getting a dose of fresh air does wonders for my health too, and, not a week being back in Bangkok, my coughs returned with a vengeance after a bout of cold. I'm annoyed.  Super annoyed.
I am now convinced that I am allergic to Bangkok!
Hopefully, by this time next year, we'll be making our way out of here. For real.
Until then, we will be keeping our fingers crossed as we cast our intent to the universe!