February 29, 2016
Happy is me when the opportunity for another collaboration knocks on my door to feature yet another of my personal pick from Zalora Thailand's new wardrobe collection. This time, I had a wider choice to work with ranging from clothing, T-shirts, skirts and apparels. No shoes or accessories.
Darn! I thought. Should I, neither a model nor a fashionista, do this? How could I ever do any justice to clothes which look really nice on their models? If I choose a skirt, should I just give a butt-shot shot of my posterior? And if I choose a piece of clothing, how could I ever do the clothes on me any justice?
How I cringe and shudder at the thought of having to parade in clothes best worn by real models. Why are models always so skinny? The thought of posting a picture of the clothes on a hanger sounded very appealing in my head…
Still, I browsed through the links and found several pieces of skirts and a top which I liked. But because I'm only allowed to choose one, I decided that the least embarrassing way is to go for a versatile blouse that requires minimum fussing.
It would have to be elegant enough for work yet comfortable enough to move around while tending to kids and without showing the extra flabs I have accumulated over the years.
Zalora's Contrast Neckline's collection fits the bill and it comes in 3 different colours. My choice was made and the package was sent to me last week: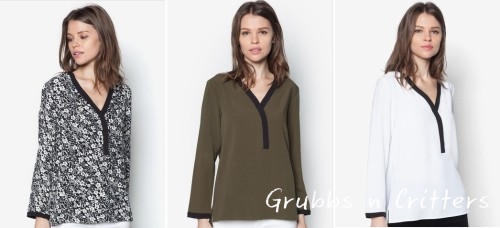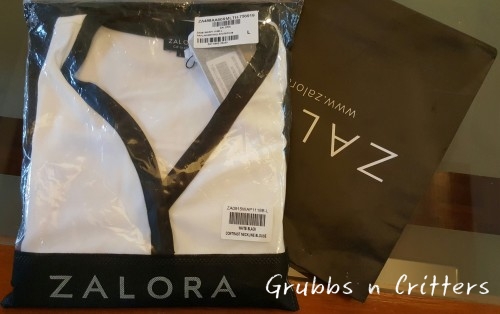 One can't go wrong with a white blouse. It is, after all, the one most single important piece of clothing in any women's wardrobe. I also love the simple contrast of the neckline. While it looks casual, it's got a style of low maintenance sophistication to it.
Happy is me when I realised that the size L I requested was too large for me. Thankfully, Malika from Zalora has been really kind and accommodating to exchange to an M which fits me much better.
What I like about it is that it's easy to slip on and easy to match with my everyday wear. I decided to pair it with a pair of jeans. The flowy design hides my flubber well.
The material composition of 85% Rayon and 15% Polyester though may not work very well in Bangkok's hot climate, but considering that offices in Bangkok mostly operate with temperatures fit to house penguins, plus the fact that we would be moving to a colder climate in the next few months to come, this has been a great find.
Thanks to Malika and Zalora Thailand, I'm just about warming up to featuring practical, everyday wear work clothes for women. I love collaboration! I guess I'll be on my way to be the next model/fashionista now. (NOT. SO NOT!) Out of my comfort zone? Absofrigginlutely.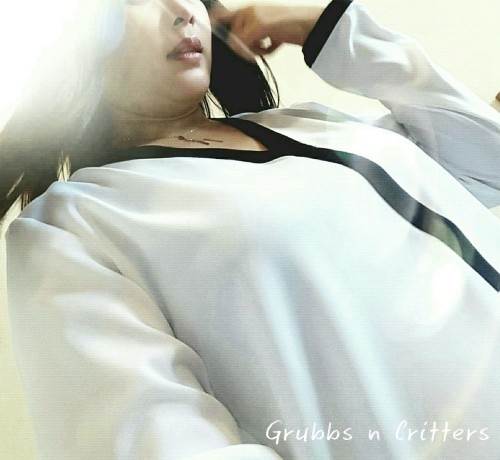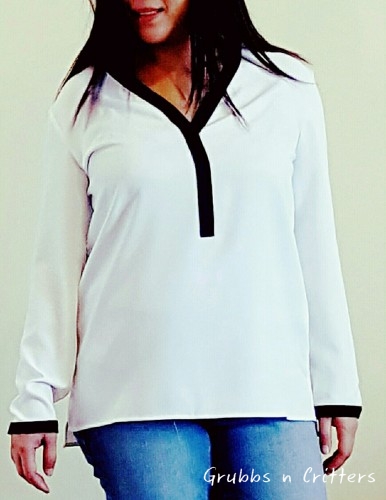 [Added effects to the pictures were deliberate. #ilovefilters #not2shabby]
Brand: Zalora Basics
Cost : 749 Baht (about 29.50 SGD)
Head over to
Zalora Thailand
for more chic blouses to add to your wardrobe.