April 28, 2017
Instead of the regular Friday recipe feature, I thought that I shall shake it up this week by listing all the 48 55 recipes that Gen and I have done for our Monthly Mystery Munchies challenge in the last 24 months.
Pretty apt to close the last Friday of the month with the completion of our 2 years, no?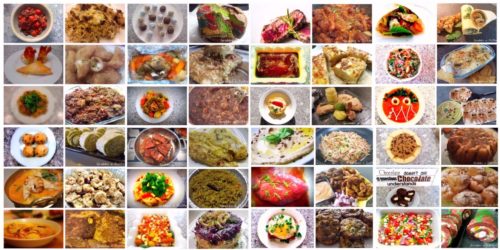 I thought so too!
Without further ado, let me now present you with a list of mouth-watering, sometimes experimental recipes based on the monthly agreed theme to keep you busy for the next 48 55 days/week/months:
Challenge #1: Mexican
Challenge #2: Appetizers in Dough
Challenge #3: Lemons/limes, Thyme and Coriander
Challenge #4: Sweets and Colours
Challenge #5: Greek
Challenge #6: Stew with Beans
Challenge #7: Fish with an ingredient/s not commonly used
Challenge #8: Get Creative with Rice
Challenge #9: Not Your Usual Salad-Make it Fun-Salad with a Difference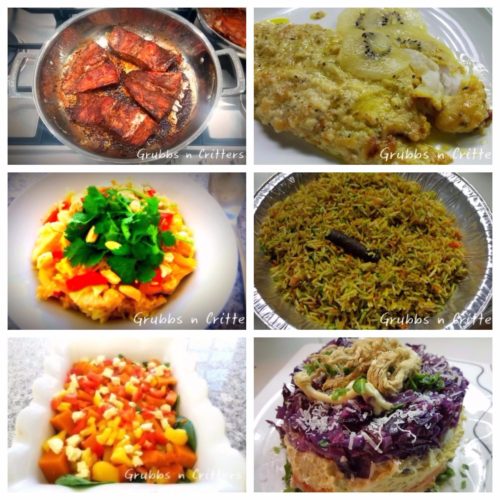 Challenge #10: Party with Pesto
Challenge #11: Shellfish
Challenge #12: Culture Swap!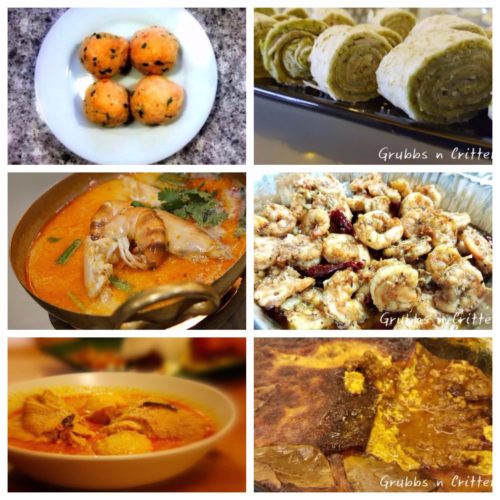 Challenge #13: Main Course Using Fruit
Challenge #14: Food from Country of Residence
Challenge #15: Must-use Ingredients – Figs (or a substitute of), Lime and Rosemary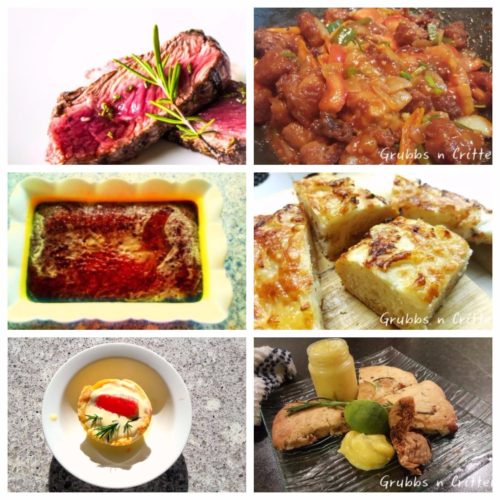 Challenge #16: Wraps with meat and a dressing/sauce.
Challenge #17: Signature Dips
Challenge #18: A Halloween Meal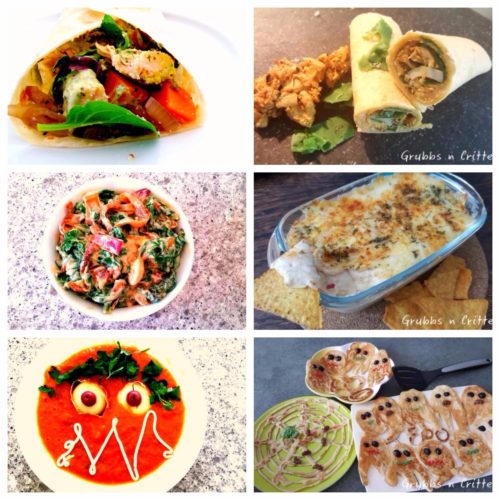 Challenge #19: Minimum of 3 different vegetables and 1 (non-meat) protein (Make it a side dish. Cannot be a Salad)
Challenge #20: BBQ
Challenge #21: Breakfast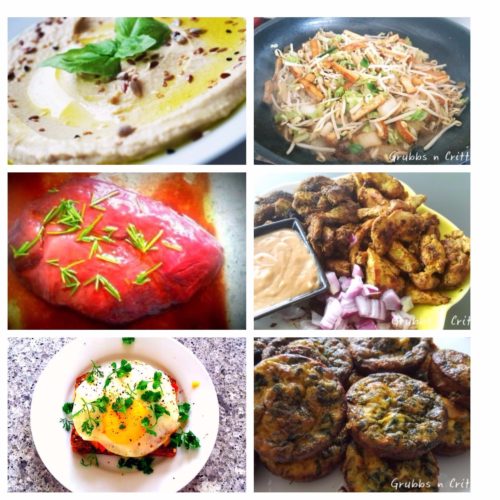 Challenge #22: Part of a different culture – an important occasion that another culture celebrates.
Challenge #23: Frosting also as Filling
Challenge #24: Green, Yellow and Red
Wow! That's quite a list don't you think? 55 altogether! The irony was that I didn't even realise that we had more than 48, forgetting that Gen has on more than one occasion made 3 0r even 4 types of recipes with just one theme.
Crazy, crazy yet so very satisfying! We practically drooled, experimented and ate nothing but wholesome, home-made food which were cooked with lots of tender love. I definitely have some favourites there, but I have to tell you that I truly love them all!
With this list my dear readers, you don't ever have to leave the comfort of your own home to sample dishes from a South African, (then) Thai and (now) Dutch kitchen. Don't forget to bookmark and share this page.
You won't ever be starving for ideas, I'm sure.
============================================
Monthly Mystery Munchies features every first Friday of the month in collaboration with Gen, Author of Eat, Play, Clove. Stay tuned for next month's theme (next week!) with yet another challenge. Until then! Here's to more #MMM to come.