December 30, 2014
Fancy a quick spiced pilaf?
While I am usually not one to be using ready -made spiced mix, I succumbed to this one just because the picture of the biryani on the packaging looks so authentic that it makes me drool! (I know, I'm so, so shallow, right!) What started as an impulse buy during one of my random grocery shopping at a local supermarket has turned out to be one of my best cheat-sheet recipe by far. The spice mix comes with a recipe at the back of the box. It has been tried, tested and I have, along the way made some modification to it for that little Grubbecipes touch.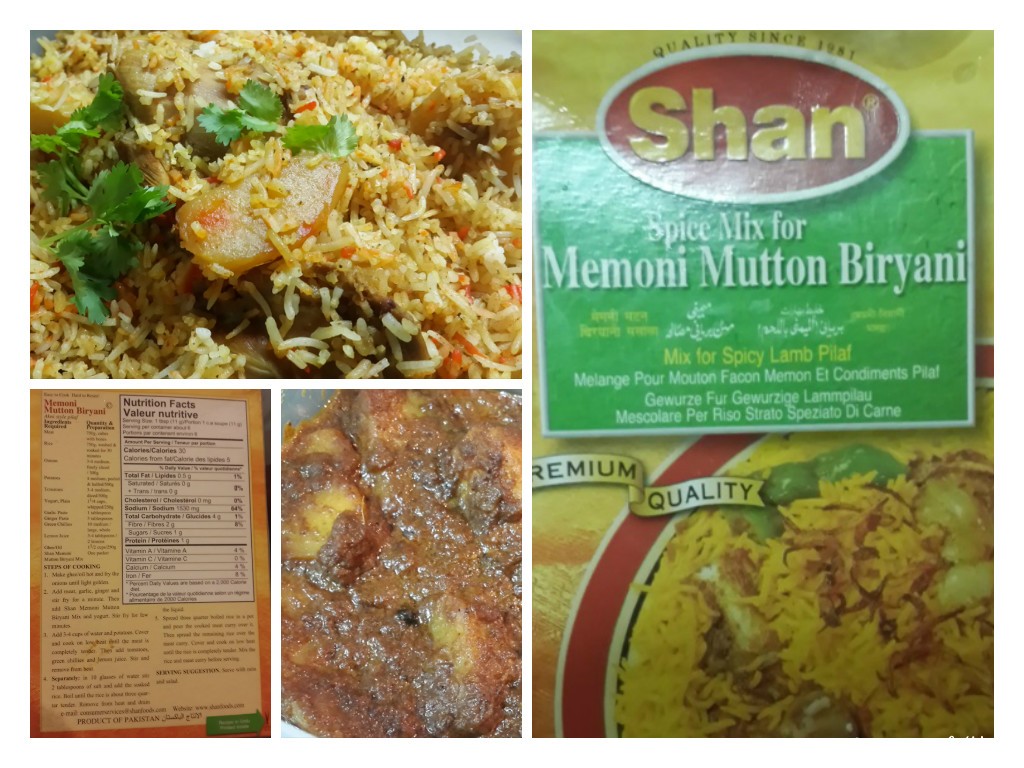 Chicken Biryani
2015-07-13 14:20:43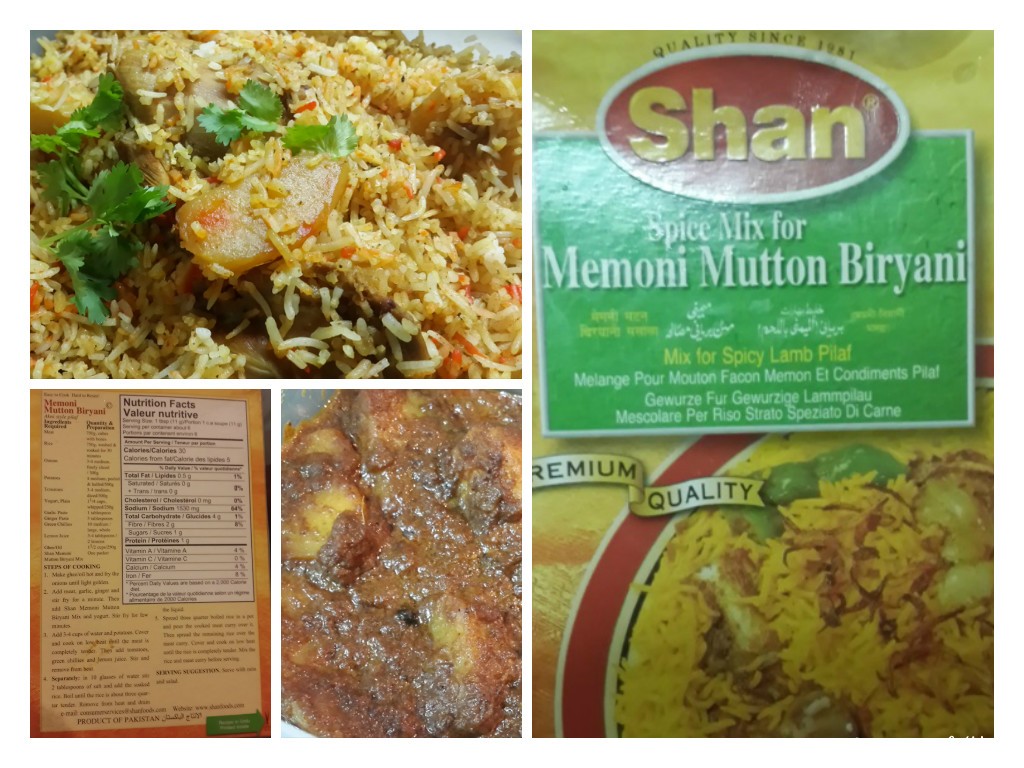 Ingredients
6-8 pieces of meat with bones
750 g Basmati Rice**
3-4 red shallots,sliced thin
2-3 red onions, cut up to be blended (my add-ons)
4-5 potatoes, peeled and quartered
3-4 pieces of cardamoms (my add-ons)
1 teaspoon fennel (my add-ons)
1 plain yoghurt
1-2 cm ginger
2 garlic
1-1.5 cups of ghee or Oil
2-3 green chillies, sliced (de-seed if you wish so)
1-2 lemons
Shan Biryani Mix (I got this from Villa Market in Bangkok, and have substituted the mutton for chicken)
Instructions
Blend cut-up red onions, ginger and garlic into a paste. Use 2-3 tablespoon of the blended ingredients and rub it all over the meat you are using. Set the meat aside for 10-15 minutes. Leave the remaining blended ingredients for later.
Heat ghee/oil in a pan and when it is hot enough, fry the sliced shallots till it gets a little browned
Add in cardamoms and fennel. Fry till it gives out a little fragrant
Add in the blended ingredients of onions, garlic and ginger that was set aside earlier. Stir fry or a few minutes
Add in the meat. Continue stir frying
When it gets a little dry, add in Shan Biryani Mix and yoghurt.. Mix them thoroughly, making sure that all parts of the meat is covered with the spice mix and stir fry for a few minutes
Add in 3-4 cups of water, followed by the potatoes. Cover and cook on low heat till the meat is completely tender.
Squeeze in the lemon, add the green chilies. Stir and remove from heat when the potatoes and meat are cooked.
Separately, rinse the Basmati rice**. Add 1 tablespoon of salt and boil the rice in a rice cooker.
When the rice is about halfway cooked, take out half to 3/4 of the rice and place it in a separate container. Then, add in the meat and potatoes into the rice that is left in the cooker. Spread the remaining rice that was taken out earlier back into the rice cooker over the meat curry.
Cover and continue to cook until the rice is tender. Add more water if the rice appears hard
Mix the rice and curry before serving. Any leftover curry can be served as a side dish.
Notes
Basmati Rice:I have learnt that cooking biryani should only be done with Basmati Rice as all other types of rice would make the rice lumpy and sticky . Doesn't quite make a good texture with biryani.
Grubbs n Critters https://grubbsncritters.com/
Enjoy!
Related Post: