July 11, 2016
2 months ago, I was stressing about having to pack when the brown boxes from the movers came in. Exactly a week later from that, they came, they raided, they packed and they hauled all 77 packed boxes to be shipped to the Netherlands. The journey would take about 8 weeks.
These monsters arrived at our doorstep almost 2 weeks ago, all 77 of them: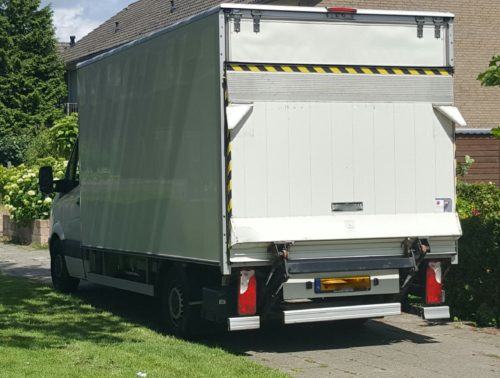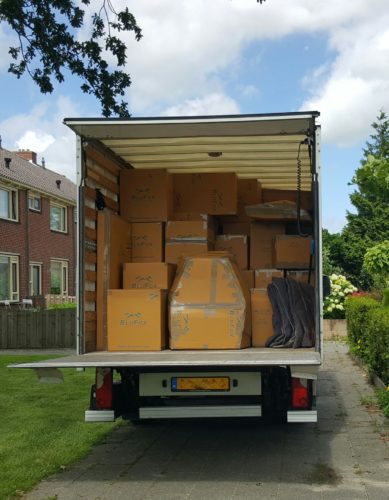 It was a long-awaited arrival. I had flashbacks of the packing frenzy in Bangkok when I saw the boxes in the truck, waiting to be unloaded. While I was happy that our stuff finally arrived, I was also dying inside. Unpacking and trying to put them in the places of our home would be a bitch! My worst nightmare was about to be realised.
One by one, the boxes came in filling in whatever little space there was. My heart palpitated at the same time as I was dreading and hating the thought of unpacking these monsters all over again. Within the hour, our home was looking like a bomb had exploded. I looked at the boxes and I wanted to cry; it'll be months before we can unpack and sort out everything!
When the rest of the crew came in, they all got busy sorting the boxes in their respective places. They then ripped open the boxes soon enough and started unpacking. One by one, the items came out of the boxes with the very first items being my spices.
How convenient!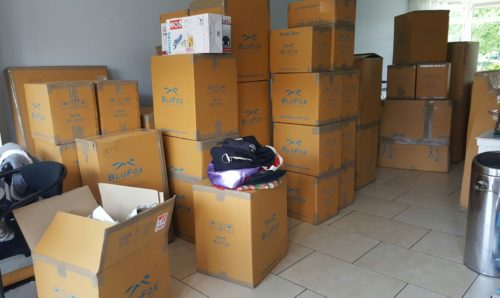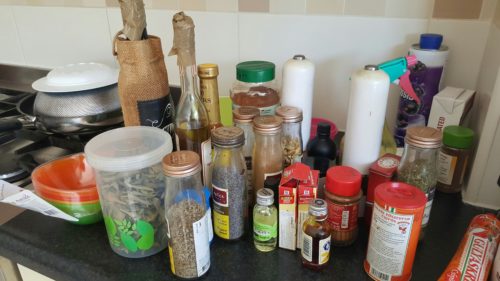 What I did not realise was, my spices and baking ingredients alone had taken up 3 full boxes. Problem there! My kitchen has no bloody storage space left. Then, there was more stuff for the kitchen when more boxes were opened up…
My pots and pans, our crockeries, baking equipment, glasses, mugs, coffee machine, knives, 6 water bottles and a dozen flasks enough for us to set up a shop…and more stuff which I have forgotten about. I did not remember we had sooo many boxes for the kitchen! Where did they come from?!
The crew worked fast and again, I could barely catch up with them to put things in places when they were passed on to me. They all ended up on the floor and on the window sill and pretty much everywhere. It took the movers about 4-5 hours till they were done with the sorting, unpacking and clearing.
Even after they were done, we still have to house those items so to speak and re-sort the necessary. It was not a fun evening that day. We ended up sleeping close to 2 a.m just to clear out the kitchen and the bedrooms, clothes included (all hung and folded) ! We were exhausted but hey! not too shabby at all.
We still have about 8-10 boxes that remained unopened; with about 4 boxes filled with books.Nothing pressing. We probably will never open them till our next move.
That said, I was actually quite surprised that the movers helped unpack most of our stuff. Impressive! Seems like My dreaded fear of unpacking lasting a lifetime was unfounded. But, what I did not realise was that in fact, Silver Bullet had requested and paid for that service. Smart! And silly me thought that they were being nice. Pffffft.
We are now whole again. We have our mattress back, my kitchen is in full swing, the kids have their toys back and I've got my favourite lazy chair amongst other things.
What we don't have is a proper storage area, but that will all be in due time.
One thing at a time.
Those were the last from Bangkok. There's nothing left there. Bangkok is now truly a thing of the past. Kind of surreal.