December 31, 2016
Screw resolutions. I usually make none of those. But we make Oliebollen and we can make them disappear. It's our superpower…what's yours?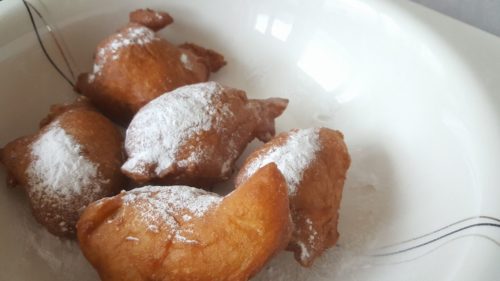 Through Oliebollen and the significance it always brings, I reflect.
I like to reflect; looking inward and get some perspectives as we ponder upon where we have been, where we are at and with the experiences of another full year below our belts, fine-tune our strides to where we'll be heading.
It's looking back into our lives in rewind, make the best of the things we have and then live it forward.
Sometime this time last year, we sort of knew that the possibility of getting out of Thailand was nigh. We kind of knew the where if IF happened but did not quite know the when.
We gritted out teeth, crossed our toes and fingers, worked within the constraints that we had to get to where we had to go and then threw our intent to the universe. Our future then was murky; if not a huge, deep hole of black.
Given the tidings, we did not quite know where we could end up eventually, but we sure as hell wanted to get out of Thailand already. The thought of spending yet another new year in Bangkok was more than just suffocating. The kids are growing up too fast!
Then, something moved. Things started to happen. It was once upon a January and very quickly, it snowballed at such great speed that I could barely keep up.
…from Silver Bullet being offered a job soon after 2016 hit the ground
…to me having a new reality of being a SAHM with no job in a new country (apart from the one I was doing in Thailand)
…to us scrambling out of Thailand for a potential visa violation
… to me going yet for another mandatory Dutch exams
… to us finding the time in between our (then) current and future life to Walk Down Memory Lane
…to Spud getting her nasty eye infection
…and to when the brown boxes made their first appearance…
It was hard to wrap things around my head. It took awhile before the reality of us moving from Bangkok to the Netherlands sunk in.
Then, almost in a blink of two infected eyes, we bade a final goodbye to Thailand, said Hello to Holland and moved onward to settle into our new lives with new routines.
Two months ago, I started my job full-time after being a SAHM for 5 solid months and working part-time from home. While it was a shock to my system, it was very fulfilling to be able to spend a lot of quality time with the kids. I admit I do miss spending all that time with the kids…as annoying as those little imps can sometimes be.
It's been (only!) 7 months now and we are still settling in, with plenty more boxes to unpack left in the attic.
No, we are not done settling in just yet. There is much to do.Where we currently live is only temporary and so, the search for a new home that would be more commutable for both Silver Bullet and me has been on our radar.
That will continue to keep up busy, if not busier for a while. With at least another 1.5 years before the move to our new home would materialise, I reckon I would keep those boxes unpacked.
A very eventful year 2016 has been for us. What used to be murky is now slightly clear-ish. We'll have to continue to sail our ship of life, sometimes with a broken compass in the unpredictable weather of being.
As we troop into the fogs of what another new year would bring, let's stay cognizant of ourselves, our surrounding, our beings and cast our intent to the universe for the growth we seek within. There would be no standing still. We'll be kicking ass(es)!
To my readers and followers, thank you for still being here. May your journey be smooth and I certainly hope to see more of you in 2017.
Before we head off to pay our respects to the rest of the resident Oliebollen: Here is us at Grubbs 'n Critters, pledging to continue with being silly, beating the odds and entrusting us with the obligations to laugh at ourselves often as we close off yet another memorable-and-be-done-with-2016.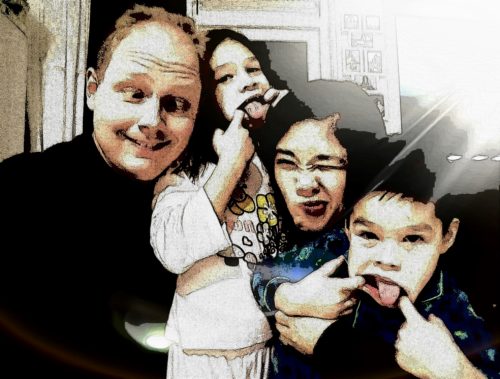 In the same breath, wishing you a magical 2017 with many happy returns, wrapped with only good energies of the brightest stars to navigate your ship of life smoothly. May yours and all of our sanity remain intact for the rest of the year.
Wherever you are in the world, Gelukkig Nieuwjaar! Let's roll with light, love and blessings. (OK. I'll add a dash of luck to that too. Just in case. Because, some of us need it!)