April 12, 2015
Today's Prompt: You stumble upon a random letter on the path. You read it. It affects you deeply, and you wish it could be returned to the person to which it's addressed. Write a story about this encounter. In as few words as possible.
Something blew past me as I made my way out of the train station. It stopped me right on my tracks: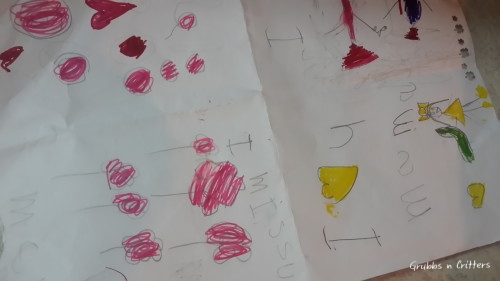 Along the edges, I noticed that a part of it bore a teeth mark like it had been chewed on.
How old could he/she be? 4 or 5 year old perhaps? Did the mother already had the note, only to discover that she had lost it? Did the child ever get to give it to her mother? So much love and innocence!
My heart swelled. I felt gutted for the mother/child at the same time. It made me missed my own children – I haven't seen them in days. I have been working too hard.
A special gesture from a very special child to a very special mother.
It was a nudge I needed. I left the office early that day.
#BloggingU #Writing101