October 10, 2016
If you have been following me for a while, you'd know that I don't drive.
And by that I mean I don't have a driver's license and not because I didn't get my license converted, but because I don't have any driving license to my name because, for the life of me, I cannot drive as I have never, in my entire lifetime gotten behind the wheel to learn how to drive before.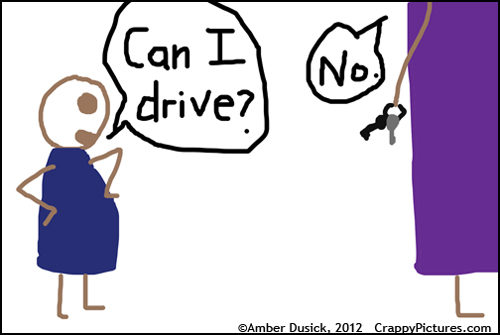 Growing up in a city like Singapore with a very reliable and efficient public transport system, there never was a need a to. Back then, taking up driving was mainly for the rich; or those with rich parents. I was with neither.
Not only was it an expensive affair requiring massive hours on the road before they would allow you to qualify for the first practical exams, driving lessons also came with stringent rules and regulations.
As a registered student of the very regulated driving school, one would have to first attend a minimum hour of theory lessons and based on that minimum qualified hours then be allowed to register for a theory exam.Only if you passed the theory exam would you then be allowed to do the practical on-the-road drive.
The passing rate of the theory exam was not only based on a minimum of (if I recall correctly) 85% but was also based on a quota system. Which means, even if you score 90% and if the quota for that period was set to only 100 people and you happen to be number 101, then you failed. The exam has to be re-taken.
Every single hour going for theory lessons cost money, along with each theory exam that needs to be taken and not taking into account the number of hours you'd need on the road. You get the drift.
Being a full-time student and having to work part-time during my tertiary days to lighten the financial load off my parents while trying to finance driving school all on my own as well as putting in time commitment to it became an impossible feat.
The sheer determination could not see me through without the needed financial means. The stringent rules made it even more difficult for me and it was not surprising that I dropped out of driving school half way.
But you see, cars in Singapore were (and still are!) unaffordable and driving skills, therefore, was (and still is!) a want; not a need.When I moved to Bangkok, living right smack in the city centre with easy access to public transportation system did not call for a pressing need to be able to drive.
I did attempt to enrol myself in a driving "school" in the initial months I was in Bangkok and tried to take advantage of the cheaper fees. With my inability to grasp the basic of driving perhaps due to the language barrier or my sheer ineptness to be able to drive, I pretty much gave that up.
I made it through about 15 lessons and then thought that the whole thing was a joke. It was not even a proper school, to begin with. I then made a firm stance, consoling myself that I was born to be chauffeured. I was more than OK with my handicap.I have been happy with that for a long time now.
Until recently.
Because we are in the Netherlands now and my handicap of not being able to drive is glaring. If I get 10 Euros for every nag well-intent comments and questions about my ability or intention to ever learn driving to get myself and the kids anywhere, I think I'd have a decent stash of disposable income.
Besides, with things not likely remaining as status quo in the months to come, getting myself behind the wheel seems necessary. So there!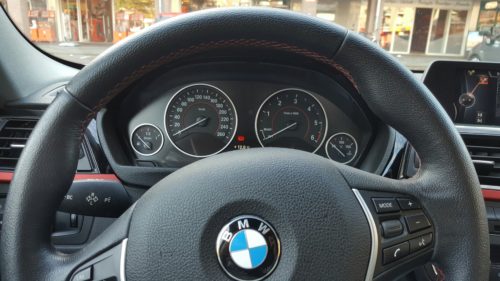 Three weeks now and only on my 5th lesson this week with plenty more to go. I'm the chick behind the Beemer.
Not my choice, mind you, but a Sports (!) Beemer with each lesson adding on to my stress that I could potentially total my instructor's precious sports car! *Touch wood* Not that I'm a nervous wreck already when it comes to traffic and driving.
Urrrghhhh!
Do I like driving so far? Well, I don't know. I'm still trying to get the hang of it I guess. More so out of necessity than anything else. At least the kids are excited about it; they are more excited about it than me.(I certainly don't like the fact that I need to fork out the money!)
Another life skill to learn; a long time coming and this time, it is really looking like I don't have a choice. Maybe I'll have a better opinion of it after the 40th lesson. For now, I just feel sorry for the drivers behind me.
That aside, I'm now struggling to understand why the men I know nag. Yes, you read that right. Men. Nag. My dad. Silver Bullet. Several of other male friends that I know. And now, this. Oh, my ears…!