July 11, 2015
Fans– we can't live without them in this country. No, I'm not talking about Facebook fans or fans of your blog: rather the actual, physical electrical fans that spout out air and blow wind into your face. Yeah..THAT fan.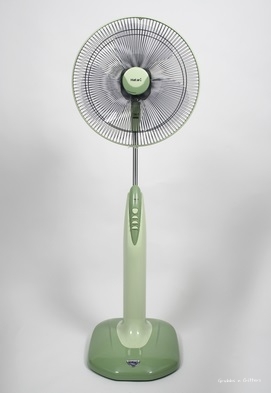 Maybe we have been unlucky, but it seems that we are always replacing our electrical appliances every other year. From fans, to coffee machines to microwave ovens, I don't think they have lasted for more than 2 years in our home. And, in the last 2 months, we have had our fans replaced 3x: 1 for each room because they all decided to take turns to go completely kapoot.
Our microwave oven would probably be the next one have to be replaced soon. For a year now, we have been living with its dial that doesn't quite work anymore and every once in a while, it starts microwaving on its own without anything inside (I know what you are thinking. No, it's not the doing of any ghosts.) And it has only been less than 2 years old.
The price range of these electrical items did not seem to matter. We have tried the cheap ones and we have paid a premium for one or two thinking they would last longer, but they ALL seem to stop working after only 1 year of usage.
Has quality of these electrical appliances gone from bad to worse? It's not like we are reckless when we use them, too. It's a marketing ploy to make consumers buy more often, isn't it? Or is this just more prevalent in Thailand?
Unfortunately dear marketeers, we don't have money that grow on trees! So please make them last a lot longer. Like at least 20 years. But of course, why would you do THAT!