March 19, 2017
The Washington Post has published the winning submission to its yearly neologism contest. This is a contest where readers are asked to supply an alternate meanings for the common words: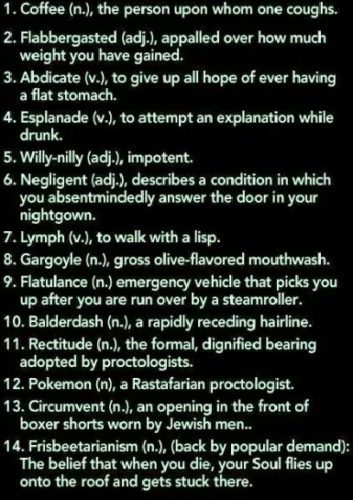 I love "Frisbeetarianism". And "Abdicate". Definitely Abdicate. Poof!
What's your favourite? Have you got anything else that you think would be better than the above?