October 23, 2017
Prague was nice. We could have stayed longer, but we didn't.
Blame it on the coffee; the burnt-tasting, diluted coffee at breakfast killed it all. There was no reason to stay in Prague because coffee sucked! And after 7 pm, there was hardly any places around to get us a decent cup of coffee. We just had to leave.
That or we go broke within 3 days. So we go. We headed out soon after we discovered a place for a really good cup of coffee from the corner where we stayed the night. Then we were all ready for another 530 km drive more than 5 hours away.
We crossed 2 countries that day.
Within 3 hours, we drove into Slovakia and passed through the city of Bratislava. We didn't linger on – Silver Bullet did not include a stop-over in Slovakia when he did his planning. Dammit. I should have poked my finger in because I do think it's a pretty country to visit.
We did stop for a little bit though. You guessed it: At the gas station for a pee break and to get another shot of (weak) coffee.
By then, it appeared that Spud was getting slightly better. At least the fever was gone and she stopped puking. She was still not a hundred percent and because she was still a little off, the 5+ hour drive to Budapest was a very peaceful one. The kids weren't squabbling one bit!
Squirt, to his credit, has been a nice little brother to his sister and tried to help her out with little things for most of the time. It was such a pleasant sight to watch them. This doesn't happen often.
Morale of the story: DO travel with a sick kid! (It helped that they were also kept busy with in-car entertainment, hand-held games and lots of snacks in between)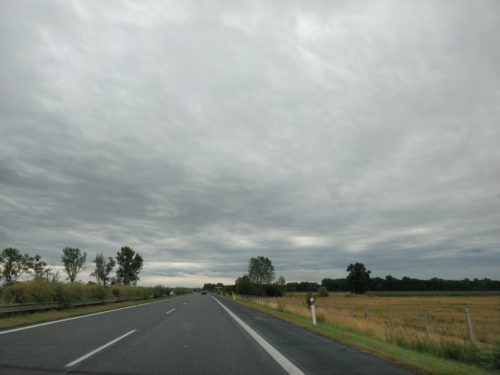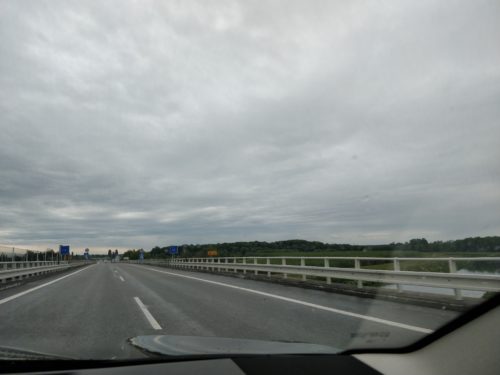 The drive did not feel so long this time. The drive from Czech Republic to Hungary had been a pleasant one. The drivers were mostly well-behaved and were one of the most polite drivers on the road. They gave way, they weren't crazy drivers (unless you drive in front of a German car – speed maniac or a French car – tailgaters) and abide by the road rules well.
We hit the Hungary border soon enough and arrived at our destination slightly before 5 pm. We've been in the car long enough; it was time to stay put, wine down and get a real holiday.
That evening, we took it real easy. After a very uneventful check-in, we explored the castle grounds, had ourselves fabulous cups of coffee and chilled.
For me, it was nice to be back in Budapest – I remember it well. The city left a huge impression on me when I first went there on a work trip 2 years ago. I recall loving the atmosphere, the food, the sights and the prices.
There is just something about Budapest that's almost magical. I never thought that I would be back again so soon, this time with my family in tow.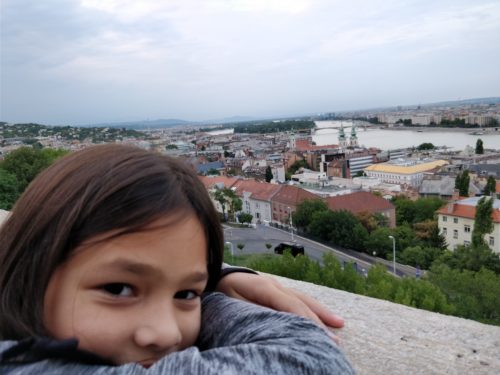 The family magic and adventures had just begun! My oh my! What would we do being stuck with each other 24/7 at the same place for almost a week straight? Turned out, quite a damn lot!
Like food? This is foodie haven. Like to walk? You'll have yourself a nice stroll! Kid-friendly? You bet!
Do stick around. More of our family adventures to come.
Summer Road-Tripping Day 4 to 11: 10 Things to Do with Kids in Budapest