February 11, 2014
My work schedule has been a little more than just crazy since the start of the year as my job now requires me to do a little bit of travelling for business after years and years of hiatus. We are only in the second month of 2014, and already, I have got 2 other trips (not including the one I'm currently doing) lined up to keep me busy till March…which kind of explains why I haven't been blogging in the last one week.
In a way, it does feel kind of strange to have to leave the kids at home for more than 3 days at a stretch. While (in a way) I do think that such separation is healthy and that I don't mind being away from them for a little while, I can't help but feel a little heavy- hearted to leave them at home, knowing that I will miss them when I don't see them for a few days. (I am also feeling a little guilty of having to leave Silver Bullet at home with them for 2 weeks back-to-back) I am currently in Dubai – a country I haven't been to before, and will be attending my company's global summit for 5 solid days. (So, please pardon me for the lack of updates)
My very first impression of Dubai is that the country seems clinical, and perhaps, somewhat superficial. It reminds me of Singapore and its concrete jungle. From the moment I stepped out of the airport, I sense decadence. The roads seem to be extremely systematic, well-orchestrated and done with what seem like quality workmanship.
The skyline is filled with massive, impressive buildings and everywhere is just filled with bigness and a touch of luxury. The houses look more like luxury villas than anything else. The road, very well paved for pedestrians. Dubai looks perfect!This place smells of wealth and prestige all around. As we cruised along the highway to get to our luxurious hotel, it makes me wonder if the real Dubai dwellers and each and every one of them are actually living a life of luxury. Here are some snapshots of Dubai and the vicinity of the hotel which we are currently being put up at.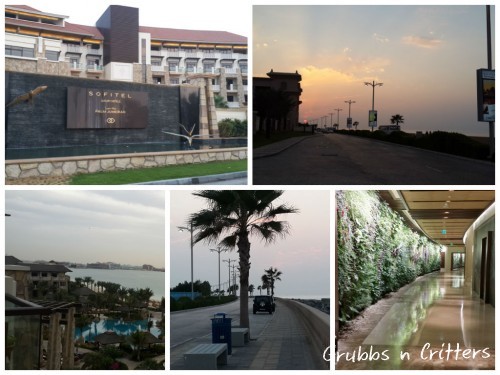 More to come – assuming I have a little downtime in the next few days to be able to blog. Stay tuned.