November 2, 2016
12+ driving hours, 2 border-crossings, 2 Air B&B nights, 1 Parisien city.
All of that in one short weekend with an impromptu planning; the perks of being and/or living in Europe as you'll get to the next border crossing in almost no time at all!
Just for fun, I thought I'd screenshot Google Map for you with an estimated driving time to the neighbouring countries as when you get through the borders from The Netherlands – Germany & Belgium: 2 hours, France: 3.5 hours, Luxembourg: 5 hours, Denmark: 6.5 hours.
Just looking at this map is enough to make the soles of my feet itch again with the travelling bug I once have b.c (before children). With no visa restrictions, it makes Europe a great place for road-tripping and I'd have us do another impromptu trip all over again!
We had initially considered taking the speed train to Paris more so for the kids' amusement or even flew for convenience if we could get cheap tickets. However, that was not to be. With the cost of train tickets for four to travel being too expensive and there were no cheap flights available, Silver Bullet decided that he would drive instead.
That saved us more than 700 Euros for a 1.5 day weekend get-away with the kids. And I thought that we would not survive the long drive back and forth with the kids in tow because that would just be too crazy. I mean, 6+ hours one way in the car with hyper kids who would not stop talking and could not sit still for long? We must be mad! It sounded crazier that this trip was not at all planned.
So in short: Kids. Super-short weekend. Long drive. Unplanned. No specific agenda. A recipe for disaster
But the critters proved us wrong.
Despite moments where I had threatened for Silver Bullet to stop the car and leave 'em critters on the roadside when they got too rowdy or, just swivelled my head to give them that look, both Spud and Squirt did very well during the long drive. Both ways. We couldn't be prouder of the little imps. (Having a tablet and a portable DVD player handy to distract them for a couple of hours helped A LOT, too!)
And it was not at all a disaster!
In fact, we had a helluva fun with our old friends from our Bangkok days when we met up in Fontaineblue; our reason for us being in Paris at all! Just like the adults, the kids seemed to pick-up where they left off 2 years ago; then complaining that they did not have enough play-time.
There were no pigging out or any shopping done at all, but whatever time we had, we spent it with a fond reminiscent of the past, chatting animatedly about the present and enthusiastically discussing/speculating the future.
While short, the trip was all worth it; we not only brought back some authentic French macarons, but we also brought with us a part of a beautiful journey of the friendship that has been cultivated since before our boys were born in Asia and rekindling it in our hearts here in Europe. Who'd have thought!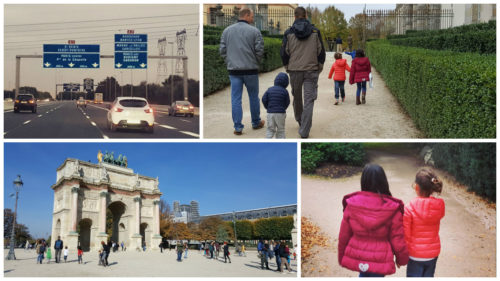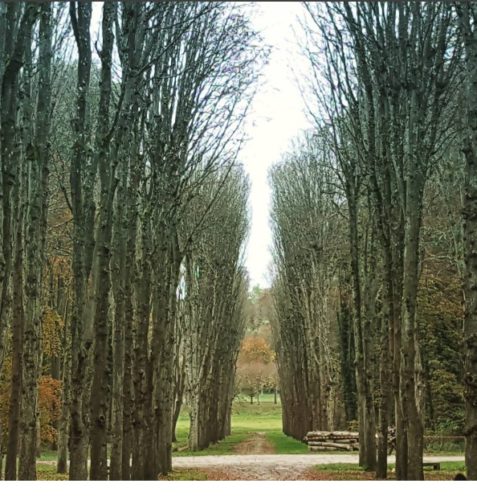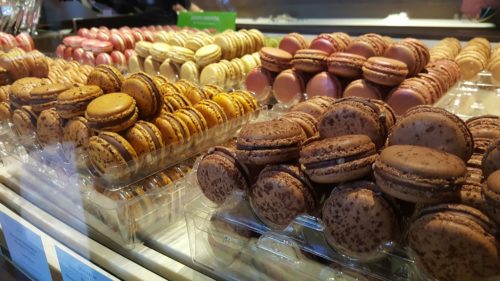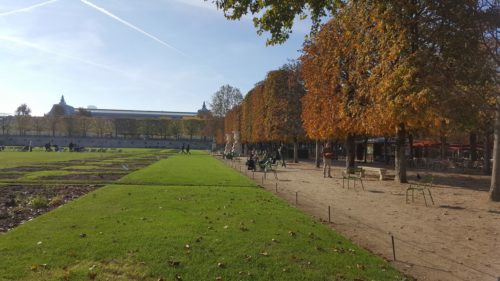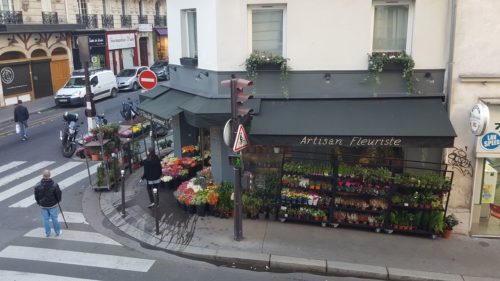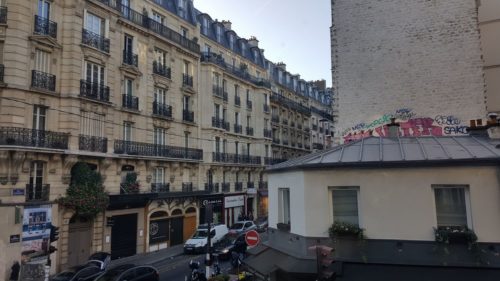 For me on a deeper, yet personal level, the trip had also become an excuse for a "detox" as I officially ended my tenure both with the Thai office as well as the organisation I have been working with last week. No more working remotely from home; I start a new gig next week.
Speaking of detox, my mobile phone seemed to have the same idea too. It refused to charge on the night we got back from Paris and died the day after. That means I have not been able to retrieve all of the photos taken from last weekend's trip; saved a few of the select few above.
Au revoir, Paris. Till we meet again. And Oh! That feeling you get when you delete all of your emails from the corporate inbox permanently. Priceless.