March 30, 2016
In our bid to clear junk, bulky items and excess stuff from our home with our impending move, having to figure out the items we need to sell and/or being sold to whom were the main discussions in the last few weeks.
Often, the conversation happens while driving and naturally, the kids have their ears on us. Every once in a while, they interrupted our conversations with their whys.
As questions came pouring in on why we need to sell or give away our stuff, we had to explain our reasons to them in the simplest term: We can't bring everything with us and mostly because we (or the kids) don't have a need for them anymore.
I think they got that concept.
Spud has been particularly astute with what's happening and she grasps the concept well: Don't need them, sell them or give them away.
Then one afternoon, as Silver Bullet and I were discussing this very topic whilst in the car, Spud confidently chimed in:
Spud: You cannot sell us

Me: Nope.

Spud: That's because you need us.

Simultaneously, both Silver Bullet and I, at the same time, spontaneously went: Oh? DO weeee?
A small pause followed and immediately, Spud went: WAAAAAILLLLLLLLLLLLLLL.
We said that in jest, of course, but what we did not expect was the very loud wailing and sobbing that came right after that. In between hard sobs, Spud then blurted:
You are selling us? Nooooooooooo! Noooooo! Noooooooooo! I don't want to be sold!WAAAAAIIIIIIIIIILLLLLLLLLLLL. Nooo.Nooo!
It was hilarious! Too funny for us, but I guess for Spud, not so much. That got her very upset. She had real, big fat tears streaming down her cheeks. Ooooops.
We had to try very hard to stifle our laughs. In between that,
I said, "Well…even though we don't really need you….." (yeah! I know evil mama!)

Spud: WAAAAIIIIIIIIIIIIIILLLLLLLLLL. I don't want to be sold. WAAAAIIILLLLLLLLLLLL.

Me (in between silent giggles and trying very hard to even-up my tone seriously): We wouldn't sell you, sweetheart! Never. Ever.
And again…
WAAAAILLLLLLLLLLLLLLLL.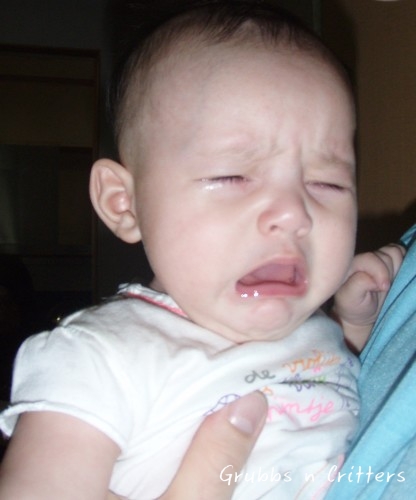 Sigh! We did not expect that she would react the way she did. Her brother, on the other hand, thought it was funny but I noticed that he did look confused.
Then with his smiles, he calmly told his sister that Mama and Papa were just kidding. And while doing so, kept making eye contact with me as if to seek for affirmation.
It took us 10 minutes to calm Spud down. We had to do a lot of cajoling that we were just teasing. It was a joint effort, Squirt included, who in his most gentle way tried to earnestly convince his sister that there was no way in hell we would sell them.
Slowly but surely, Spud calmed down. In between her calmer sobs,
Spud meekly said: Promise? You won't sell us? Ever?

Silver Bullet & Me: Never.
I almost chimed with, "Hmmmmm…maybe. I'll think about it!" after that. But considering that we had quite a bit more drive to do, I thought that it was enough drama for the day.
And that, my friends, was how we (unintentionally) messed with our kids' head. My advice is that you should not be doing this while driving. The wailing was too distracting.
Otherwise, give it a shot. Just for the hell of it.