August 1, 2016
This humongous Thank You to Eric aka Stomper Dad who blogs at All in A Dad's Work is way, way away long overdue when he did a shout-out for a Liebster Award back in May.
In my world, there's no such thing as too many awards or too many of the same awards. It's a great pat on the back. I remember how the butterflies in my stomach fluttered away when I got my first Liebsters! This is now my sixth and as you can tell, I'm grinning from ear to ear and going wooohoooo!
It's a great feeling to get some recognition, I tell ya. And, even though it may be the same award, every single award rules are always slightly different. It's the same with Liebster which used to be given for those with less than 200 followers. In this case, that's not mentioned. Neither is there a logo. But I decided to nick a logo of Google just so I have a visual for this post.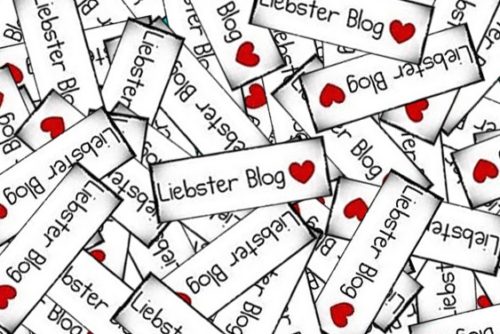 So the rules of acceptance are to share 11 mysterious things you may or may not already know about me. Followed by 11 more questions asked by one of my favourite Daddy Blogger, Eric. Followed by my own nominations in which I provide 11 of my own questions.
I don't know if I can find 11 things about me to talk about which won't put you to sleep, but I'll give it a shot.
11 things about me
I have been obsessed with the drink Aquarius
I have to hide my Aquarius drink from my children, particularly my son or I'll never get to drink a drop!
According to Myers Brig personality profile, I am an INTP
Mosquitoes love me. I hate them!
I'm more of a listener than a talker.
I know there are You Tube instruction videos on Rubic Cube
I still cannot solve the Rubic Cube
I don't have a Rubic Cube in decades
I realised I don't have the patience for Rubic Cube
I have double standard when it comes to patience.
I'd like my kids to puzzle over the Rubic Cube and expect them to have the patience for it – it should keep them quiet.
11 Questions Answered
Who is your favourite actor/actress. Too many to mentioned, but the top of my head is Edward Norton. Ewan McGreggor. Sean Connery
How many hours of sleep do you get each night?

Never more than 6 hours.

What's something that your kids do to drive you crazy, but doesn't make you angry?

Asking too many questions, both at the same time, at the top of their voice

Have you ever embarrassed yourself? Plenty of times.
What's your favourite meal to cook? A nice spread of Asian dishes comprising of my mom's homemade delish
Which flavour of ice cream is most like your personality? Why?

Mint Chocolate. Because it's the coolest on the block! Pun intended. (minty = cool)

What's one of your kid's shows that you don't mind watching over and over?

Oh God! Do I ever?! If I have to choose, it would have to be The Gruffalo

If you take a week long vacation without kids to anywhere in your own country, where would you go?

Maastricht (South of Holland)

Have you ever been pulled over by a police officer? Why?

Pulled over while in the car no (since I don't drive).

Stopped by police officers certainly yes. Twice. One time for jaywalking. The other time for littering. I had to pay a hefty fine for both.
Your life now has a soundtrack. What's its title? Knights of Cydonia (Muse) WARNING: Cheesy Video
Are you more hunter or gatherer?

A bit of both, I gather to hunt with precision

Now to nominate some others and following Eric's cue of nominating 4, I decided to give a shout-out to:
My 200th follower : Squeeze The Space Man's Taco (I've only just discovered Kelly's blog, a stay at home dad of a seventeen-year-old autistic boy named Cade)
My very recent casualties followers:
Thank you, thank you, thank you for clicking on that follow button. If you don't want to partake, that's cool, too but I certainly have enjoyed some of the pieces which I have read from your blog. If you feel so inclined, here are my eleven questions for you; some are the same questions which Eric posted:
Who is your favourite stand up comedian?
How many hours of sleep do you get each night?
What's something that your kids do to drive you crazy, but doesn't make you angry?
Have you ever embarrassed yourself?
Have you ever been pulled over by a police officer? Why?
Your life now has a soundtrack. What's its title?
Indian or Thai cuisine? Which dish?
What's your biggest yet ridiculous fear?
Which series have you binged watch?
Which celebrity annoys you to no end?
If you are given 1 day to do anything you like with no work, personal or life obligation, how would you spend your day?

Thanks again to Stomper Dad for this amazing shout-out. Before you click away from this page, do hop on over to say hi to him and make sure you do either one of the following, or BOTH:
It's a great way to start the very first day of the month! Let's spread the love.