May 15, 2015
Nothing like a vacation for Grubbs 'n Critters family without a stay-over in one of Centre Parc's Property; something which is very atypical of a Dutch family holiday. We decided to explore a little further this time and took a 2.5 hour drive to Peer, Belgium and housed ourselves in a holiday village in the heart of nature called Centre Parc Erperheide.
By now, we have been to 4 Centre Parcs over the last few years. Regardless if  the bungalow is in Centre Parcs Drente, Laandal De Loomerbergen, De Eemphof or De Heuttenheugte they all are surrounded by forest and all of the bungalows LOOK THE SAME – style and layout out.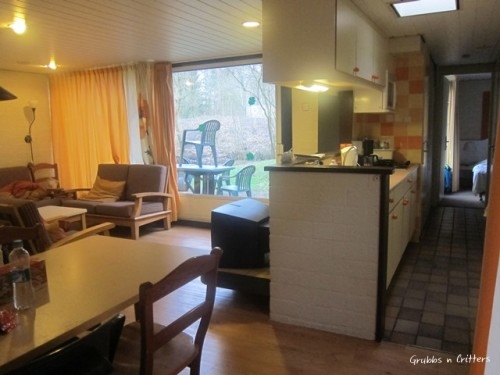 Parks like this has plenty to do and very appropriately designed for family with kids. From indoor water play at Aqua Mundo, to indoor playgrounds and petting zoos, as well as other kids' activity like cooking or dressing up for children to live out their fantasies, even to just chilling in the various little restaurants/cafes or just cycling around, everything is housed within the park's perimeters.
The cottage we had this time wasn't so far from the Market Dome where the hustle and bustle, mainly for meals, groceries and swimming, happens. Being near to it is always very convenient, else you would have to walk quite a bit to get there.
The park is virtually car-free. The paths are very well-paved, thus,  providing a good route for walking and cycling around. The kids had a jolly good time in Eperheide's ginormous indoor playground, joining in kids' activities, mucking about in the outdoor playground as well as getting their pony rides, usually a "reward" for their good behavior. Watching them bouncing off the walls was tiring, yet it was also heartening to see them so happy.
Getting them to sleep in the evening wasn't too difficult as they were mostly already spent by bed-time. However, we had to intervene so as to minimise their playtime before they go to sleep by laying together with them until they doze off. Both Silver Bullet and I are usually so tired after a full-day affair that we fell asleep with them too!
One thing with going to parks like that is the fact eating out or regularly buying groceries from the supermarket can be quite expensive. The cottages do, however, have built-in kitchen, so it would be wise to prepare and pack food from home if you do not want to spend too much money for a simple meal out could easily cost at least 50 Euros per time for a family of 4.
Otherwise, it is a great place to be for a family vacation, especially so if you have kids. What I really love about it was the fact that it is surrounded by a lot of trees and all sorts of animals which were the native inhabitants of the park. Imagine waking up to birds chirping and when dusk breaks, all you could hear is the sound of the your own breath with the firewood crackling in the background.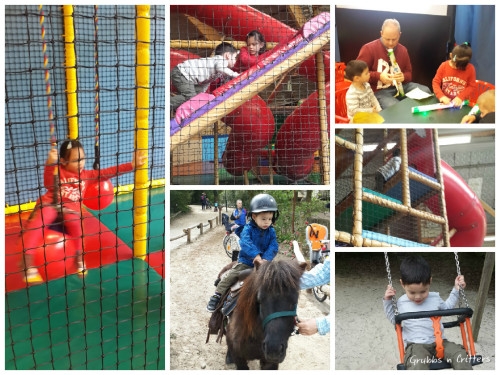 On our 3rd day there, we decided to drive out of the park and explore the nearest city about 15 minutes called Hasselt. Nothing to shout about in my opinion with nothing much to do, except for a little bit of shopping (although we didn't have much to buy) and going to proper cafes to get lunch.
Was there any tantrums at all? Absolutely! But nothing major as within minutes, they were all smiles again. Bribing gets easier when you are on vacation because we can always threaten them that they were not going to go anywhere or get any treats if they weren't in their best behaviour. We would also hate it if we don't get to go anywhere – simply because they would drive us nuts if we all were being cooped up in the cottage all day!
5 days in the park passed y so quickly. The next thing we knew, we were already preparing to pack, bound again for Holland.
The bummer about being in Belgium coming from Holland though is the fact that I don't get new stamps on my passport!