July 28, 2016
Here's a very interesting information I got from my Facebook feed not too long ago: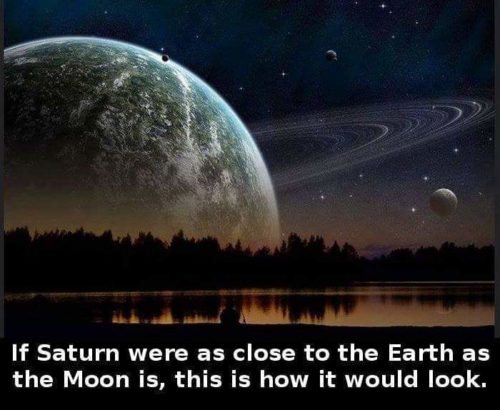 Isn't that just super-dooper amazing! I almost wish Saturn is THAT close to Earth. My sky gazing nights would be much more interesting that way.
Unfortunately, I can't recall where the source was from for me to give due credit to the image. So, if you happen to know please give me a shout out and I'll include that into this post.