October 20, 2017
At about 10-ish after a rather hearty breakfast served at the B&B, we hit the road again. Prague, Czech was our next destination for one more night. It would be about 5 hours drive.
With Spud still unwell, we made many stops during the drive before crossing to the Czech Republic's border. The scenery along the way was a stunning and coffee was our best friend.
With Spud still unwell, the ride was relatively quiet. Her energy was low and her brother was less disruptive. In fact, the drive was pleasant. There was no fight or screaming or whatsoever. Amazing! Who would have guessed we have quiet kids?!
While the peace and quiet was great, we were simultaneously crossing our fingers and toes that Spud will feel better. Because this was our biggest concern: Canceling our restaurant reservation in Prague which we booked in advance!
Yes, yes. I know we sound selfish. But you see, this restaurant which we discovered back in 2015 is phenomenal. Called the Chilli Point, it was one of the best restaurants we have ever dined in.
Think about it: We were going to be in Prague for just one night. Obviously we did not count on Spud being sick. I mean, wouldn't it be a waste if we had to skip it just because we have one sick child in tow? It's not like she couldn't walk.
At the back of my mind, I would have probably drag Spud to the restaurant even if it means she'll fall asleep on the couch so we could eat there. I wasn't going to give up eating at Chilli Point without a fight.
That means, I'll gladly leave her with Silver Bullet back at the hotel and I'll tot Squirt with me instead. Sounds mean, I know. I bet you would have done the same. I mean, you cannot just say no to these, no!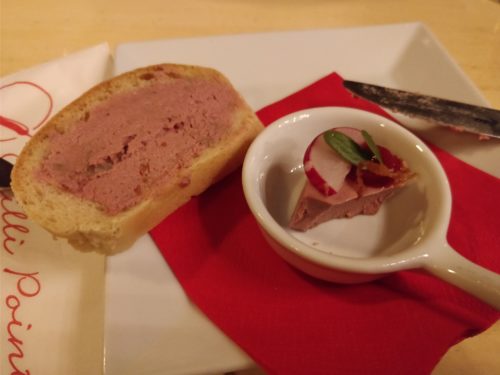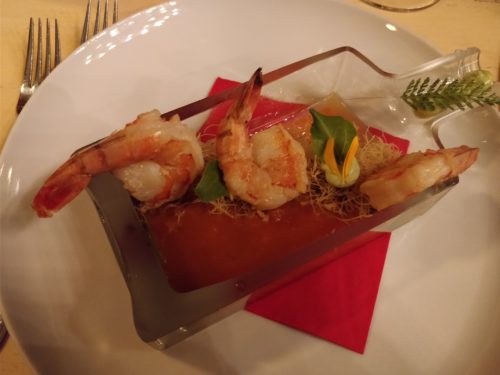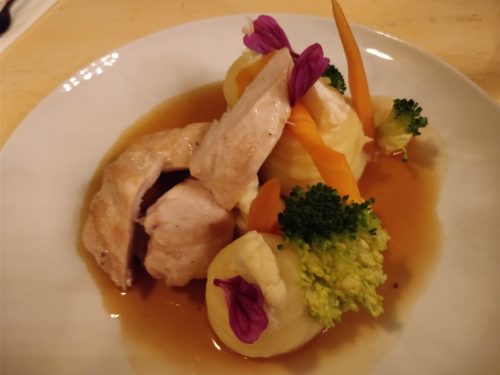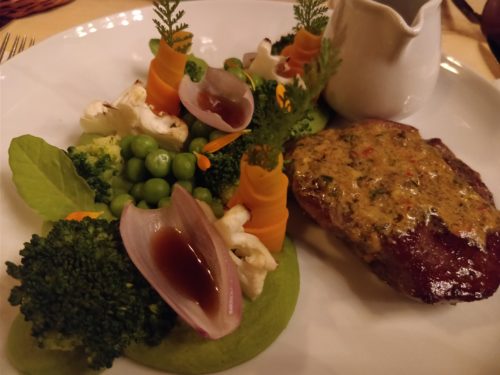 See what I mean?
Makes you drool, doesn't it? Incidentally, this fits with my weekly Friday Flavour feature as well, but without the recipe. I couldn't make these if I tried.
They also served kids' meal and according to the kids, they had the best chicken ever! The kids' chicken meal was so good that even Spud asked for seconds. After 1.5 days of no meals, I bet she was starving when she started to feel better. (She perked up when we checked in at the hotel in Prague. It was a good sign and a relief!)
As for the adults'meal, my prawn appetiser was great. Apart from that, I thought the food was not as superb as when we had it the first time. Still, it was worth the trip.
We only spent a night in Prague with only a few hours to stroll around as tourists before dinner. They were intrigued by the astronomical clock which was unfortunately under renovation at that time. Then we sat around eating ice-cream and parent-taxed the kids' milkshakes.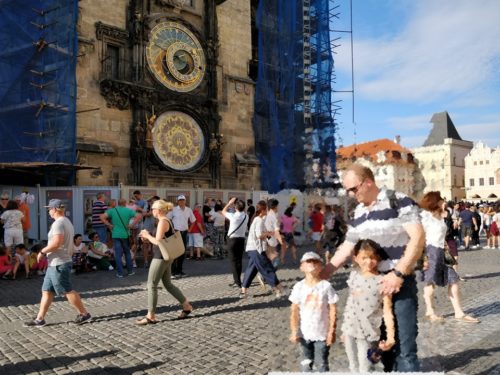 We ended our night late…it was after 8.30 p.m when we got back to the hotel. Way past the kids' bedtime. But hey! Who is counting. We were on vacation. Own time, own target, they say. No rush!
As tired as they were at the end of the night, they had a blast touring the city. We did too! Even for a short period of time. We even found the best coffee in town before we hit the road once again the next morning. We rocked that way.
This time, we were going onward to our intended destination. After 2 days of driving, it was time we stay put at one place for at least a week.