November 6, 2015
Both Gen and I agreed that we'll postpone this month's mystery munchies to a few days later. So, for the first time in a long time since I started my Fabulous Friday Flavour, there is none to feature this week.
But! With or without a recipe, I still want to talk about food; it's only one of the few things that makes me happy! Especially since we just got back from Singapore last week and I got to re-acquaint myself with some of my favourite grubs from home. Grubs I don't get anywhere else other than in Singapore and grubs so uniquely localised that I can't even quite describe how they'd taste to you.
1. Kopi Kao Kosong with Egg Prata and Curry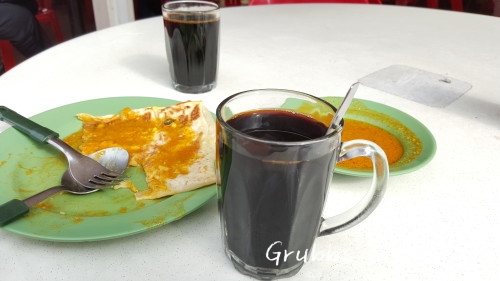 That's really just thick, black coffee without sugar and a typically Singapore-Indian flat fluffy, soft, flaky dough filled with egg and fried with a dollop of ghee. Taste so, so good with curry, and nothing more than breakfast food. Usually found in an Indian stall in a neighbourhood coffee shop. Good ole comfort food. Even the kids love it – but without the curry.
2. BK's Rendang Burger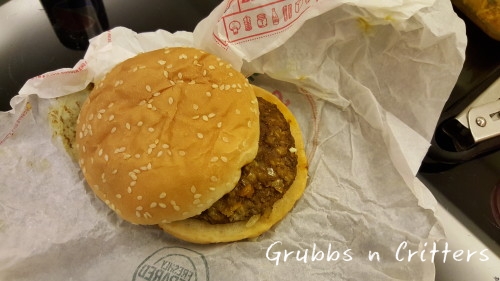 Only in Singapore, I believe, do they have such a thing called Rendang Burger because we Singaporeans are obsessed with rendang – a dish usually slow-cooked and uses a copious amount of different spices with coconut that gives out a complex and unique taste. And, I believe, only in Burger King do they make such a wonderful tasty burger with it. It's junk, I know but with the distinctive rendang sauce spread across the juicy flame-grilled patties, topped with diced onions and slapped in between soft sesame buns, this junk food puts other burgers to shame. And that's according to me.
I can't help myself. I can't say no to a rendang burger.
3. MCD's Samurai Burger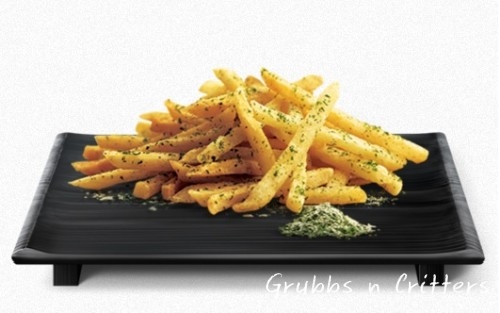 Don't laugh. It really is called the Samurai Burger and this one made a come-back to their menu recently. It's a beef patty burger soaked in teriyaki sauce, topped with mayo and lettuce. So, so, so good! Best eaten with it's seaweed shaker fries.
Believe it or not, it has been aaaaages since I last sinked my teeth into one; I reckon, that must have been more than a decade ago. I remember this burger very well, too as I used to be so addicted to this that I would have it for lunch every day. I could have been all Samurai-ed out, but I didn't because because MCD usually only introduced the burger for a fixed period of time and then they took it off the menu for a long, long while. I'm glad I was back in Singapore at just the right time to re-acquaint with food from my younger days!
Burgers are what I call junk food, and really, I don't eat them often. Swear to God. In fact, I probably only down a burger maybe once every 6 months. For these 2 burgers, though, my knees crumbled and my will, completely weakened.
And I love every.single.bite.of it. 😀