January 29, 2016
Quick, dirty and easy does it for this week's Friday Flavour with Jamie Oliver's dressed salad recipe.
The combination of ingredients is nothing too complicated with the use of fresh chilli, coriander, feta and of course, potatoes! What makes this recipe more appealing is that you only need to pop it in the microwave oven for 15 minutes, sprinkle the rest of the ingredients, season and you've got yourself a healthy starter.
Or, if you are on a healthy diet, eat it as your main meal; just go easy on the potato consumption if you are concerned about having too much carbo.
Vegetarian-friendly. No meat used. At least not this time!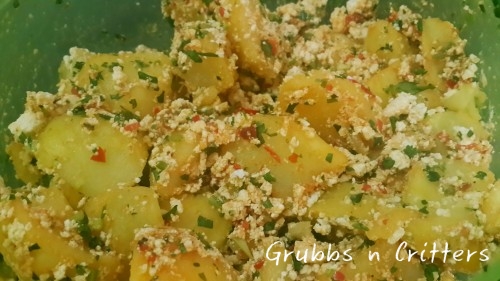 Chilli-Coriander- Feta Potato Salad
2016-01-24 23:42:45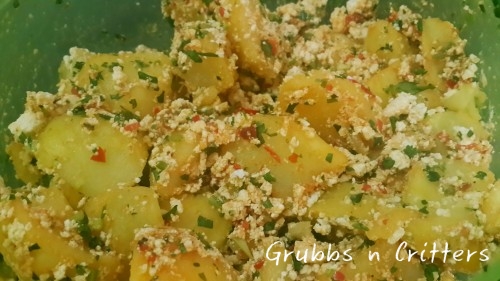 Serves 4
Quick and dirty dressed potato salad in 15 minutes
Ingredients
3 medium potatoes, quartered
Half a lemon
1 fresh red chilli, finely chopped
2 springs of coriander, finely chopped
50g Feta Cheese
Instructions
Peel and quarter potatoes. Place them in a microwavable bowl
Cover the bowl with clingfilm and cook in the microwave oven for 15 minutes on high
When potatoes are done, squeeze the lemon juice over
Mix in the chopped chilli, coriander and feta cheese
Season and serve
Notes
You can choose to leave out the chilli, but I find that using fresh chilli, especially bird's eye chilli makes such a big difference to the salad.
Grubbs n Critters https://grubbsncritters.com/