January 25, 2016
Chilly is not something one would associate with Thailand given its usually temperate weather. But yesterday, the weather got really windy and that lasted for the entire day with a 22°C temperature.
By night, the temperature dropped to below 20°C.
We didn't need any fan or AC with the windy breeze sweeping into our house. It was kind of nice. It was so chilly that I was even shivering when I stood at the balcony.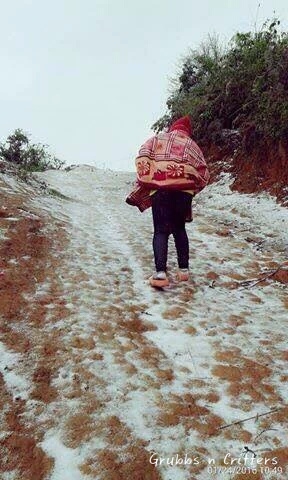 "Winter" is here and out comes the sweaters! This morning, the mercury dropped to 18°C. It is expected to drop further in the next few days. Believe you me, this does not happen very often, especially in Bangkok where the temperatures go from warm, hot and damn-bloody-melting-you-can-die boiling hot.
Up north in Chiangmai, the weather plummeted even further in the low 10s. It is announced that the westerly trough from Myanmar will result in an outbreak of persistent cold weather covering North and Northeast.
And, I scrolled my Tweeter feed (picture on the left), our neighbouring country in Laos is experiencing frost.
Here's the current temperature now and the weather outlook for the rest of the week: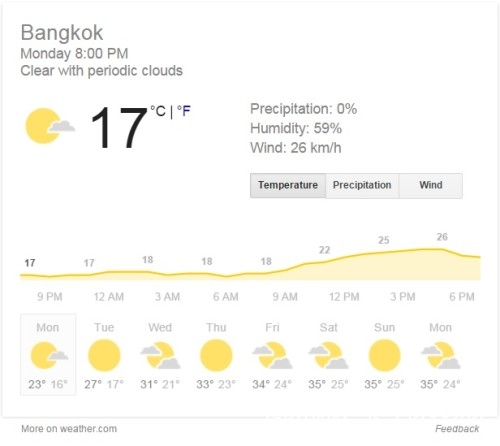 Yep! It's going to be chilly for the next few days at night and I love it!
It is exactly weather like this that makes me just want to stay home, snuggle up and drink lots and lots of hot chocolates. With marshmallows. Lots and lots of marshmallows!
The mornings' temperatures, though, I'm not liking very much. And I'd still be preferring to stay home!