May 25, 2009
Making bergedils has become one of my specialties. So far, I've gotten pretty good reviews of my bergedils. Judging from the way that these things just disappear from the plates right after being served, I guess, I do make a mean bergedils.
They are otherwise known as potato cutlets, but being a carnivore, I would add minced beef in there.The influence is probably Malay-ish or even Indonesian…I'm not too sure, really. What matters is that they can be addictive as hell and always good as appetizers or as an add-on to any dishes.
Here's how I usually make them: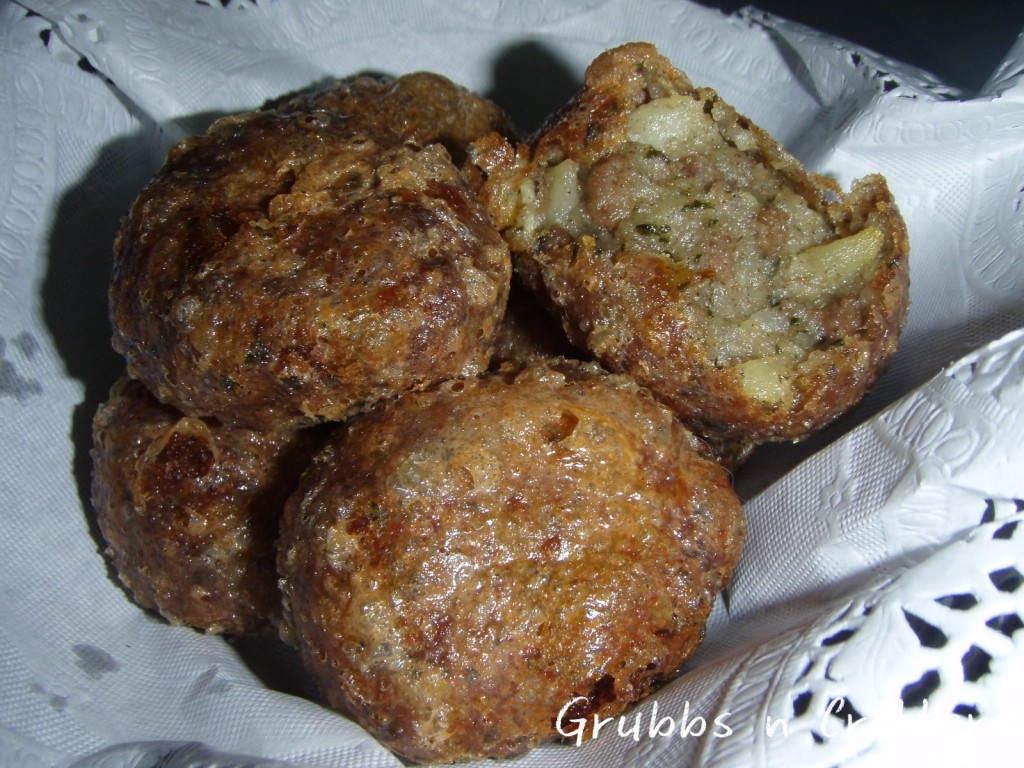 Bergedil
2015-07-14 16:08:26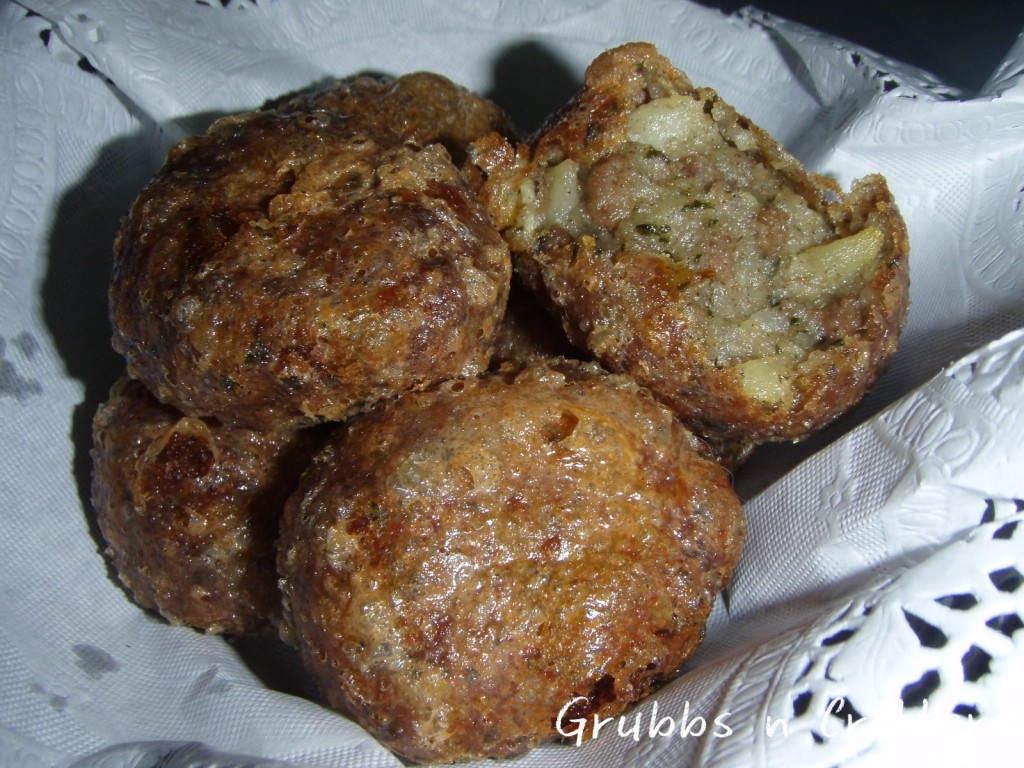 Ingredients
5-6 potatoes, peeled and cubed
4 shallots -finely minced
1 garlic, finely minced
Fresh parsley, finely chopped
a pinch of coriander powder
2 cloves
salt and pepper to taste
1 egg beaten
Instructions
Heat up about 1 tbsp of oil and toss in the shallots,garlic, cloves till fragrant. Add some parsley and set aside to cool
Fry taters till slightly soft, but not mushy. Mash them up and set aside to cool
Mix in the shallots, garlic and cloves into the mashed taters
Season well with salt and pepper and other spices and mix them well
Shape them into balls and flatten them slightly
When done, coat them with the beaten eggs and deep fry in a very hot pan
Fry them till golden brown and drain the oil before serving.
Grubbs n Critters https://grubbsncritters.com/