September 11, 2014
We arrived in Borneo on a weekday morning, with a mandatory stay-over at a long-house lodge just outside the National Park for one night. We had a look see around the area upon our arrival and took a casual stroll around the park. I seem to recall that we were the only ones at the lodge that evening and we were fed very well.
With one guide accompanying each of us, we started the climb at 8 am from (I think!)an entrance called Timpohon Gate.  We could have gotten to the half-way rest point at Laban Rata much earlier I guess, but because we walked REAAALLLLY slow and took our own sweet time, as well as stopped and rested longer than we spent the time trekking up, we only got to Laban Rata (the rest stop at the halfway mark) at about 5.30 pm.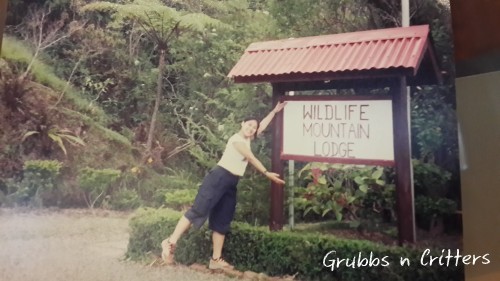 I remembered that one of our guides had actually left us at some point, picked up at least 2 more people as we trekked halfway up  and then re-joined us again as he accompanied us the remaining way  to the rest-point. That was how slow we were. Those guides really had got some mean stamina in them, and one of them smoked like a chimney, too; while trekking up!
Once we arrived at Laban Rata, it was dinner and rest. We were also advised to get some sleep if we can and were reminded to gear ourselves up in preparation for the 2 am climb to the summit.  By about 1.30 am, I started questioning my sanity. It suddenly felt like climbing up at such ungodly hour to catch the sunset at the summit didn't sound like a good idea at all.
Sure the fauna and scenery had looked very interesting on the way up, but really at that point in time, all I wanted to do was crawl back to bed. I really wasn't sure if it was something I had wanted to do. The only thing that had kept me going was the fact that I thought I had made it this far, and it was completely out of character for me to just give up. Besides, I had a crazy friend who was mad enough to want to do this with me.  (Although I think I must have almost convinced her that I didn't want to go, and I think at one point, we sort of ignored each other on purpose for fear of being talked out of it)
So, I went with the flow; although I have to admit that there were numerous times during the entire ascend when I just wanted to turn around and collapse, and already I was dreading the whole way back down…
More on the climb to the summit in the next few days.
Next: To the Summit