February 11, 2015
When I started this challenge as part of #Blogging 101 assignment, I have consciously chosen "Absolution" as my choice of word in response to Rebirth of Lisa's to choose just one word  to meditate upon and be driven towards the entire year.
I have, silly me! only realised that this challenge happens on the first Thursday of every month and so had a little panic attack of being behind again when I got a ping-back from Lisa last week. In actuality, it has only been 2 weeks since my last post on this word challenge when I first decided to participate. I really do need to remember better! Without the ping-back, this would have really slipped my mind and gone undetected under the radar.
What I have been up to, to foster "Absolution" since then, hasn't been much of a progress. But that does not mean that it hasn't been on my mind. In fact, it is on my mind c.o.n.s.t.a.n.t.l.y.
This is one of the hardest thing I am trying to will myself to do. It doesn't come easy as I still harbour a lot of angst, resentment and contempt – all of which are negative feelings that need to be banished. Muse's Time is Running Out  is playing in my head as I am writing this:
I think I'm drowning
Asphyxiated
I wanna break this spell
That you've created

You're something beautiful
A contradiction
I wanna play the game
I want the friction

You will be the death of me
You will be the death of me

Bury it
I won't let you bury it
I won't let you smother it
I won't let you murder it
That's what I've been feeling. Drowning. Asphyxiated. Smothered. Bothered. Asking myself time and again how did it come to this.
The only difference is, unlike the lyrics to Muse's wonderful song, my time's not running out. I'm taking my time…to digest, to find a peace of mind, to heal, to be accepting.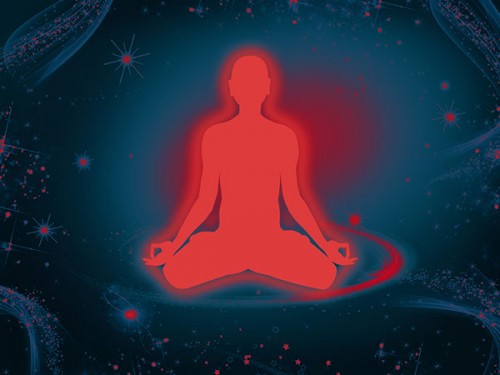 And I'm taking little steps at a time to foster absolution by being focused on self-healing which I'm doing through:
Physically decluttering and cleansing of my home, my work space…and should I say, my aura (!)
Inner reflection of looking at the positive side of things
Acknowledging one little blessing in my life everyday
Reaching out
Believing. Truly believing.
And I'm still trying to tear down my wall. One little piece each time. One day at a time.
I feel like such a sappy, sad sod. I think I can do with a little hug, preferably one that injects me with some magnificent aura of absolution.
#RebirthOWC