April 9, 2016
This happened two weeks ago in downtown Bangkok. It bordered between plain stupid, funny and downright dangerous: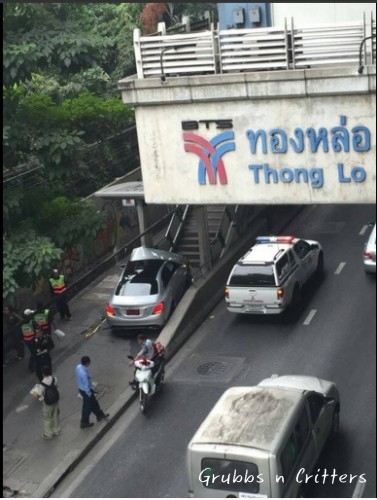 It happened in broad daylight on a weekend at about 8-ish or 10-ish in the morning if I remember. We were just a BTS station away.
No one was seriously hurt; although it could easily hurt some unfortunate and unsuspecting soul who happened to be walking on the pavement or walking down the stairs which rightfully belonged to the rights of the pedestrians.
It boggles the mind as to how the car ended up on the pavement, where clearly it is not meant for vehicles.
Begs the question: WTF was the driver thinking?!
Welcome to Thailand.