July 17, 2016
Oh! What would you do?!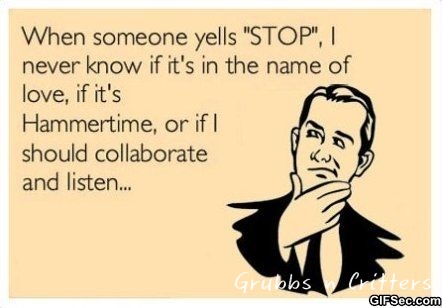 He is kind of right, you know!
That's a pretty big conundrum. What do you do! Stop Me if You Think You've Heard This One Before, but seriously, Would you Stop Right Now or Don't Stop till You Get Enough? Oh! I wish you would Stop Crying your Heart Out but really, I just Cannot Stop This Thing We started.
Have a wonderful week figuring this out because Nothing is Gonna Stop Us now.
A million points for you if you know what I'm going on about here and another trillion points if you can figure the who out. 🙂