April 3, 2016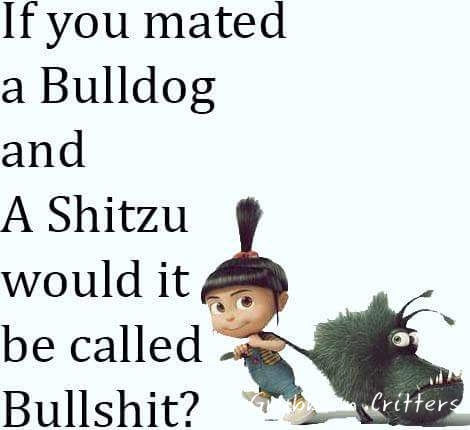 And I'd say why the hell not! There's always too many bulldogs and shitzus going on these days and most times, it's always rubbish.
Actually, the only reason I post this up is only because of the cute picture of the girl and her monster pal. No BS. Honest!
Here's wishing you to a BS-free week and a week full of adorable bulldogs and furry shitzus.