November 5, 2017
It's a whole new world of Bingo-land in the corporate world: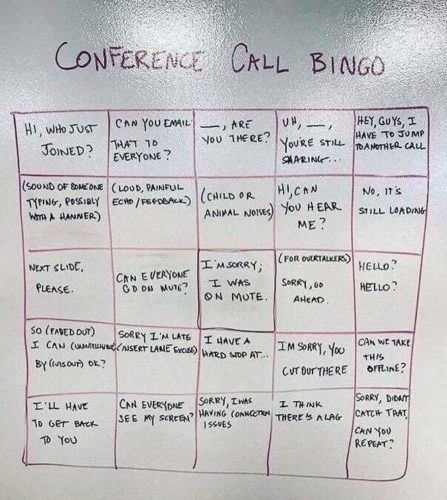 The saddest thing is that I've Bingo-ed a lot on this and on every single straight line. Let's also not forget the number of times when we were put on hold for more than half hour while listening to Norah Jones' "Don't Know Why" (you didn't come).
Over and over and over again.
And yes, the other person who set the call didn't turn up. Bingo!17