March 27, 2017
No, no… it's not Summer-Summer per se.
Rather, as of yesterday, The Netherlands and various other countries have set our clocks forward by an 1 hour as spring comes forth with DST, otherwise known as Daylight Saving Time indicative of more usable daylight hours.

In some countries, it is also called "Summer Time" – a term I went on a ranting spree about when told about its definition that has nothing to do with summer at all and why-oh-why is the word summer used instead of spring. I don't get that!
If that's not confusing enough, here's a couple of spanners facts thrown it:
often DST is also incorrectly referred to as Daylight Savings Time. Notice the "s" added to the word savings there. That's just misspelling.
When DST ends in autumn, clock will be turned back again to standard time referring to time without DST.
As you can see, this DST thing has nothing to do with summer. Neither does this add daylight to our day. What it does however, completely confuses the heck out of my body system that has been conditioned to hot-hotter-melted weather for the whole of my life which has yet to learn about daylight saving and living in it.
As I started writing this, it was still daylight. That was at 8.45 p.m and at 9 p.m, there was still the lingering light over the horizon. It's night! Why is there daylight?
I mean didn't it only started to turn dark at 5 p.m. just several weeks ago? Then suddenly as of yesterday, we lost an hour of sleep with DST in place! I'm splendidly confused.
Eeks. Slow down. It's not summer yet!
As you can tell, I'm grumpy as hell.
Not only because of the whole DST thing, but also because I had to be back in the office today, motivation on low. Especially so after taking 3 days off work last week for all the late nights and weekends I have pulled in the last month.
Last week however was brilliant: I did just a 2-day work week and I got my hair done.
Also just for the heck of it (plus the fact that the kids had their mandatory Friday off school for the month), we thought that hauling the kids off for a little road-tripping in Belgium was a very good idea.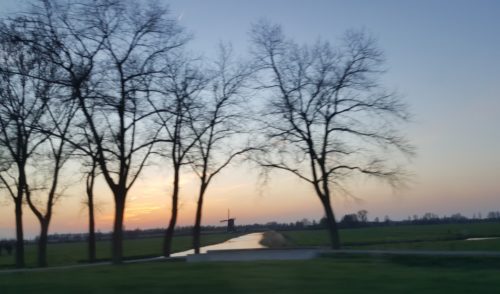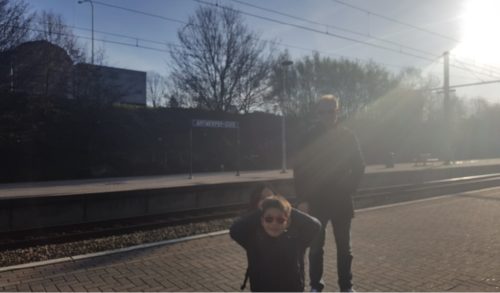 More of our weekend adventures of chasing sunsets, sipping chocolates, going medieval and some distorted pictures in the next few days.
Stay tuned!