October 10, 2017
Prog what? Prog what power? Whaaaa…..t?! Baarlo where?!
Aha!
You see, long story short: Baarlo is a small town located in Limburg, South of Holland. It was where we ended up in last weekend for a night of a Progressive rock/metal music festival in Europe called #ProgPower.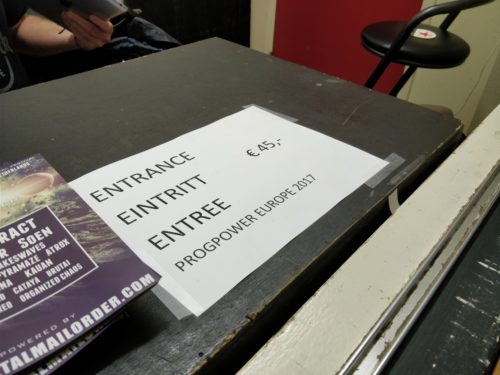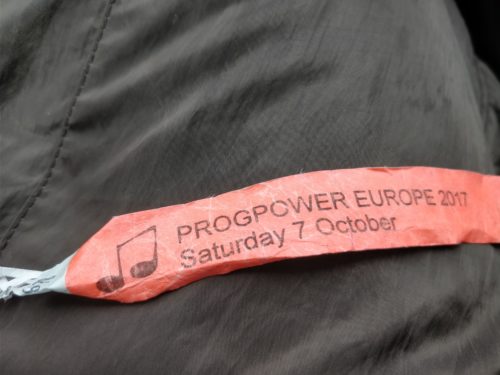 We were there for one thing only: to catch a Swedish band, Soen live. That was our one and only mission; nothing else.
We've been listening to them for a while now and since discovering them (through Silver Bullet who discovered it through one of my other nearly-forgotten favourite band, Tool from a lifetime ago), I can't seem to stop listening to their albums whenever I get the chance to.
There is NOT one song I did not like from all of their albums. I like all of them, most more than others. And that is quite something. Soen is definitely something. Listening to them over Spotify gives me the goosebumps. Watching them live sent shivers down my spine.
The thing about Soen though was that the performance was nothing too elaborate. They did it simple and they did it well. And THAT voice…man oh man! Then throw in the raw talent of each (extremely talented) individual members into the mix, complement that with mystical, melancholic, cryptic, hauntingly soulful lyrics and melody…I'm suckered! (plus, the vocalist is really, really, really cool-cute!)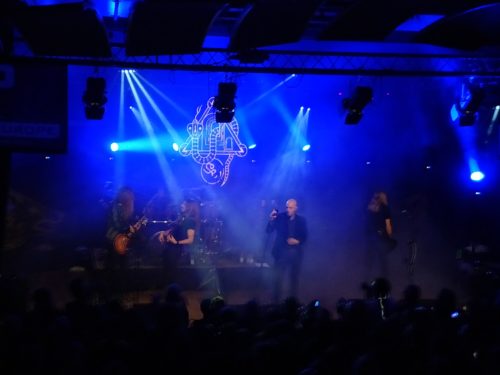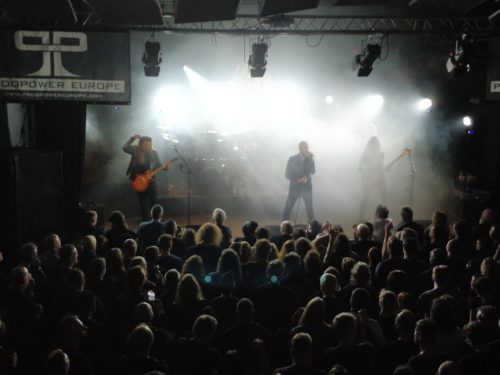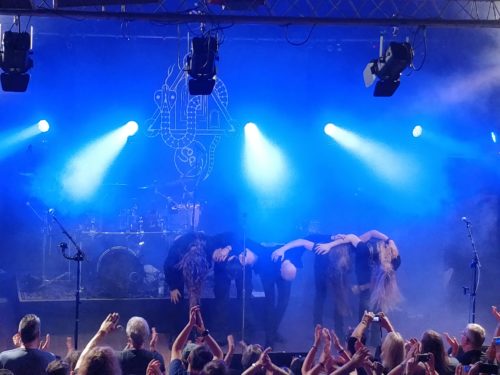 Soen held such an AH-MAY-ZING beyond belief performance. The 2-hour drive to Limburg was worth it. And really, it was one of the best concerts I have ever been to in my entire life. By that, I mean this beats all the Green Day(s), Muse and Pearl Jam concerts that I have ever been to thus far.
The rest of the bands we caught that night were bonus as we discovered a few more bands which we like. If not for the urgency to get home quickly the next day, we would very much like to stay for the Sunday's line-up.
I love that the venue was intimate and the atmosphere, personal. No poseurs. No be-there-to-be-seen vibes. No young punks or trouble-makers. It felt that the people who were there were genuinely passionate about the music. With progressive metal being pretty much underground and rather under-rated, this has been such a gem of a find.
It was a journey of discovery, perhaps for some, a recovery (spot picture below)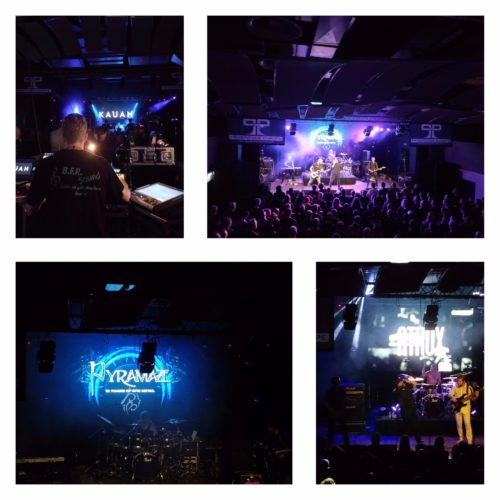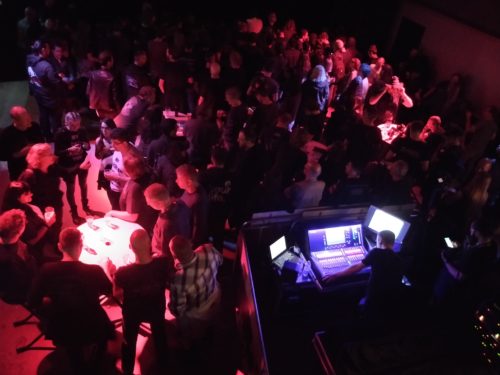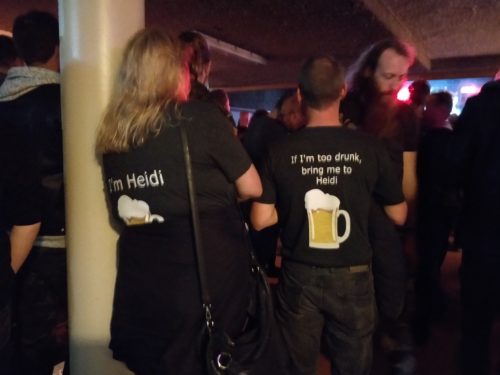 For me, it felt like I was re-discovering back my music roots; a passion that was under-tapped during my 11 years living in Thailand. We were very much deprived of (good) music and with Spotify not being available there, we weren't exposed much to anything that was new and easily discovered.
Believe it or not, ProgPower Europe has been around since 1999. It's still going on strong. This will definitely be on our list to go to again for next year. No brainer if Soen will be there performing again.
That's one of the plus side of living in Europe – every now and then, we are just a music festival or a cool concert away. I can't wait till the kids are old enough to go to such concerts with us. It'll be a blast!