February 18, 2017
So many thoughts floating through my head. So many things I want to write about; Posts I've been wanting to follow-up on. One of which is a reminder to call-out for participation for my Recipe Showdown…amongst other things!
Saying I'm busy is just a lame excuse. So I'm going to go with having to prioritise the madness of life as I try to party along in the hamster's wheel and away from blogging in the last one week.
There was however a constant recurring theme. I see it more often in my kids (despite their occasional temper-tantrums) and people around me; even if it only means to make other people's life a tad better. It makes my heart swell.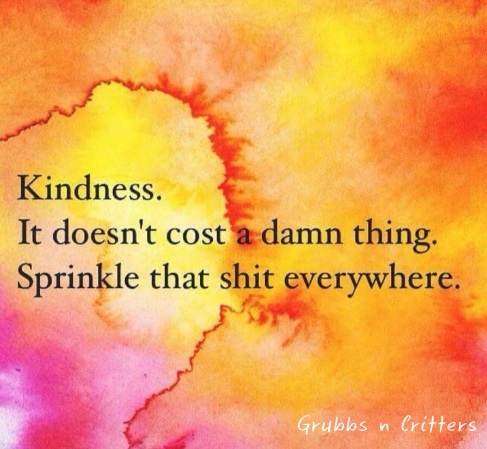 We really should be sprinkling such shit more often than often. In every nook and cranny you could find.
Since we are on the topic of kindness, could you ever be so kind to spread a little kindness in letting people know of our Recipe Showdown Challenge? I'm still looking for more recipes with SAGE to feature at the end of this month and I've been on a prowl to collect submissions!
Mucho Gracias. Dankuwel. Terima Kasih. Shukryah. Xie Xie Nie. Danke. Merci. Khop khun kah. Thank you.
Rules are outlined here and I do hope to see you soon! 🙂