May 24, 2014
We have actually scheduled our vacation this time to coincide with the wedding of Silver Bullet's good friend back in Holland which was held in a small church. It was my very first Dutch wedding with the entire ceremony being conducted in nothing but Dutch. Needless to say, I haven't a clue as to what were said and recited throughout the entire wedding!
The whole wedding was simple with a nice, cosy atmosphere attached it. Given the location of where the party was held, we had to book a hotel for the night – which not only had we actually placed our kids in the hands of our parents who had willingly put them to bed and take care of the when they woke up in the morning, but also essentially marked our very first night away from the kids in 4 years. Huge. (Both kids did not ask for us when we were away, but they were visibly pleased to see us again the next day when we got home and so much so that they could not resist a little bit more of a temper tantrum later in the evening.)
I had not taken any pictures from the event, but we did receive a thank you card from the newly-weds yesterday in our mailbox with some snapshots from the night. For some of us there at the wedding, it was certainly a night of reflection, and a night to remember.
We spent the next couple of days with the kids and decided to take them to Artis Zoo located right-smack in Amsterdam. It's a small zoo, but enough to keep us and the kids occupied for a good part of the day. For sure the kids had fun! In fact, they were more than over-joyed with the opportunity to take long train rides and experience the tram rides into the city of Amsterdam.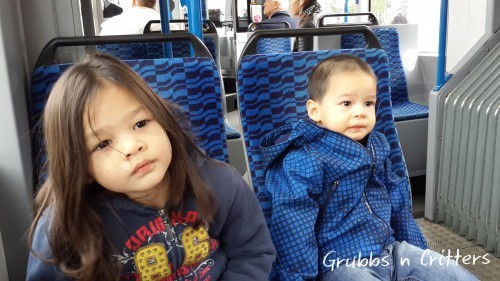 It really is nice to be kids; no obligations whatsoever and the world is their oyster. They get to indulge in the great world of no -responsibility and their only duty is to play, play, play, (throw temper tantrums) and play and (throw temper tantrums) and play again! As parents on vacations, we can only indulge them further and making sure that they have a ball of a time when they spend their days with us.