December 1, 2016
It's not even a month, yet I'm feeling like I have been at my new employment gig for ages! Like aged cheese, just not as smelly. How is that even possible?
Is that good or bad?
Well, I simply don't know.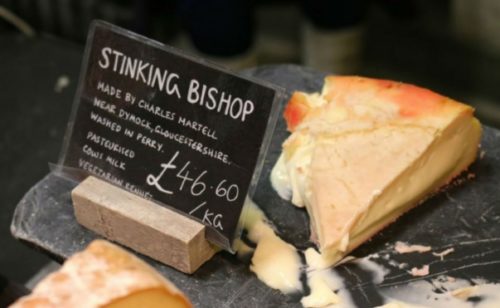 It'not like I have figured everything out; far from it. Except aged, smelly cheeses. Those I figured out that I don't like them. Work wise, figuring things out will take me at least another 6 months. At the very least 3 months.
Now barely into my 4th week, I'm still sussing things out (as do my colleagues, me). Or dipping my toes in so to speak. Or blatantly put, not to unknowingly step on anyone's toes as I try to figure out the organisation's matrix.
Apart from the people, local nuances and processes, the work, the scene, the set-up and even personalities that are emerging from my interactions are all looking too familiar. I'm thinking, that's probably the part where I feel like I've been there for ages. Strangely enough, my colleagues expressed the same sentiments too!
All in all, so far so good. I'm taking things slow, but at the same time, I'm feeling anxious that after more than 3 weeks, I haven't accomplished anything significant. I know that I need a bit more time but it's just that I'm itching to get started. Preferably knee-deep to be able to make a difference.
And that's just me being impatient.
We are now exactly 30 days away before 2017 comes closing in. That's not too many days away and yet, November has been nothing but eventful. It was a month of mixed bags filled with new beginnings, of transitions, of camaraderie, of a surrender to an expiration and of resilience to embrace fluidity. (Stories for next time, I promise!)
And of hope.
Once again, this December comes with a purpose. A purpose that would calm the restless soul within. A rite of passage that holds the heart and designed to strengthen the mind. A time to look onward and beyond.
A leap forward. To celebrate life events and all the mighty experiences that come with it.
I just wish I have more time to blog and think about the things I want to write.
It's getting chilly and some mornings get really foggy here in the Netherlands, but no matter what, we can always count on the sun rising up. The sight can be quite pretty!
Till I get my head (and having a little more time) sorted out, here's to a wonderful December to you all!