September 12, 2016
One of the must-haves in my stock collection of spices would be none other than turmeric. It's an ingredient I use often in my cooking and one that I can't do without.
Be it in the form of powder, rhizomes or leaves, it has been one of my favourites amongst all the other spices. Fearing the not so easy access to turmeric powder especially the fresh rhizomes, we made sure that we brought some with us to the Netherlands.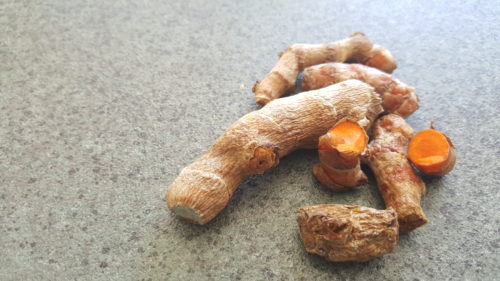 We bought these rhizomes the night before we left for the Netherlands and we've kept fresh in our fridge since. Apart from using them for my cooking, the sole purpose of bagging them along was so that Silver Bullet could plant them.
We discovered that turmeric is a hardy plant as each time we thought that the plant seemed to have died with no more leaves left and only the soil remained, the plant surprised us. It would start budding again within days the moment its thirst was quenched with LOTS of water. This happened every single time!
He was hoping to replicate his success in growing them when we were still living in Bangkok and wanted to grow our own turmeric plant in our backyard. More so for the leaves than anything else, really.
Native to Southern Asia, turmeric plants grow well in temperatures between 20 °C – 30 °C and thrive in a place with a considerable amount of rainfall. Its leaves impart quite a distinctive flavour and I often use them in special, traditional dishes like Rendang and Ayam Lemak Chilli Padi to name a few.
Both dishes happens to be Silver Bullet's favourite and he is well aware that they don't taste as good or as authentic without the leaves.
So now that you understand the motivation for Silver Bullet wanting to grow turmeric plant, it wasn't at all surprising that Silver Bullet was again determined to grow another pot in our backyard.
He enthusiastically planted some rhizomes within the first few weeks of our arrival (in May), and almost gave up as there had been no signs of life after 2 months.
But in August, something magical happened.
Several buds had appeared and within days and I mean just DAYS, the leaves started sprouting. Now, four months later, the turmeric plant is growing like there's no tomorrow.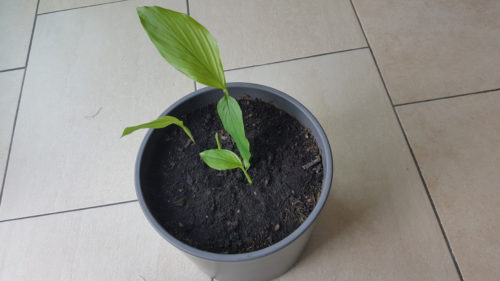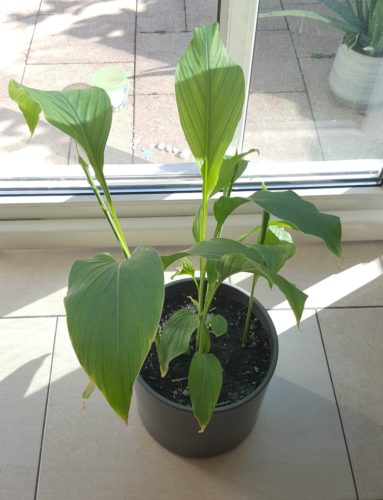 What do you know – we have now got ourselves fresh weeds turmeric leaves. That could only mean one thing: Rendang is on the menu! Look at those broad, huge leaves. The fragrance would be amazing!
Plus, if I ever run out of the fresh rhizomes, I could Silver Bullet can always dig up a few. We'd be happy to share some with you too!
Next up on Silver Bullet's agenda: Curry Leaves. That would be a tricky one!
This post is in conjunction with Stomper Dad's Taboo Challenge by not using the word "NOT" for today. Join in the fun as well and add your link to take part in the challenge!