February 7, 2017
7 years later and there we were punk-rocking it all out to Green Day once again since we last saw them in Bangkok (2010); this time all the way in the Netherlands, Mecca of Live Concerts last week.
Next to us sat stood a father who brought his 7 year old kid who sung along to some of the songs and turning the dudette into a huge Green Day fan (that's what I'd call good parenting!).
To our right, there sat an older and grumpy American lady next to her husband who chided me with "Are you f***king kidding me" when I needed to pass her for the very 1st time to go to the toilet. She then proceeded to stare down at me with evil eyes when I subsequently needed to get out to use the toilet twice more after.
Now I don't know what her issue was, but I reckon she must not have enjoyed the concert very much as she was hardly at her seat. Still…she does not have to be an ass to me when I needed to pass her to go to the loo.
The entire place was fully booked with not one empty seat in sight. At the free-standing area, pockets of mosh-pits were organically created throughout the entire concert.
Green Day still gave one of the most entertaining, energetic and engaging concerts that lasted close to 3 hours. At one point, Billy Joe asked for someone from the crowd to come up to the stage to join in and play the guitar.
One guy played rather well and just was when he was about to take out his phone for a selfie at the end of the rendition, Billy Joe told him off and banned the selfie. Instead, he was offered the guitar in which he could bring home. I think I saw the guy's jaw dropped to the floor!
Much like the Green Day's concert in Bangkok, their performance was laden with fireworks, confetti and brilliant music. Billie Joe Armstrong's live vocal was still second to none, sounding as similar like he always did.
Speaking about vocals, he was also very vocal about his sentiments on the political issues of his country. Let's just say he gave a big middle finger to that.
The rest was history. We had a jolly good time and I just can't get enough!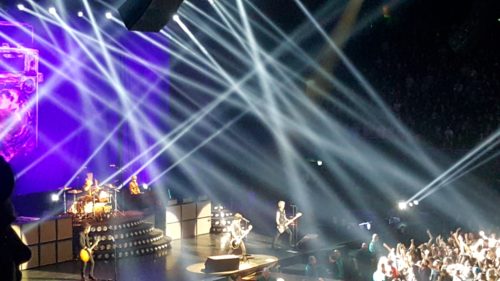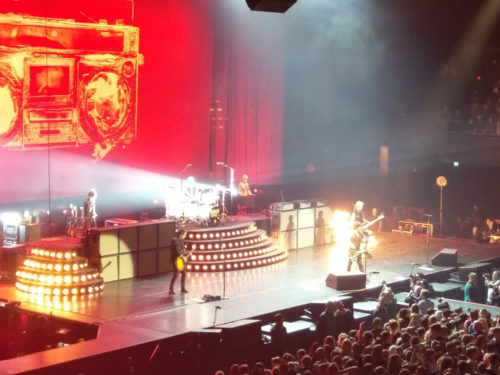 Viva La Gloria!