May 19, 2017
Here's something relatively simple: 4 ingredients, 5 steps.
It comes in the form of Dutch pancakes otherwise known locally as pannenkoek. Or in our household it is known as Papa's specialty food since this is almost exclusively made by Silver Bullet.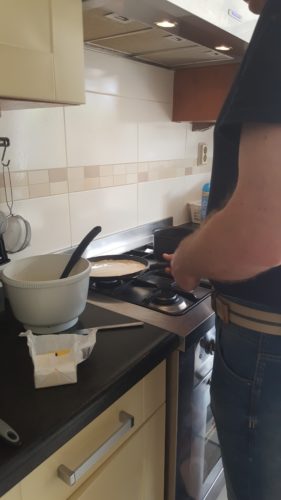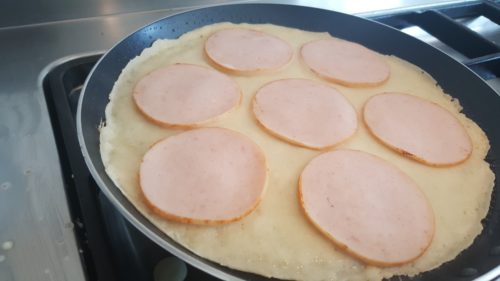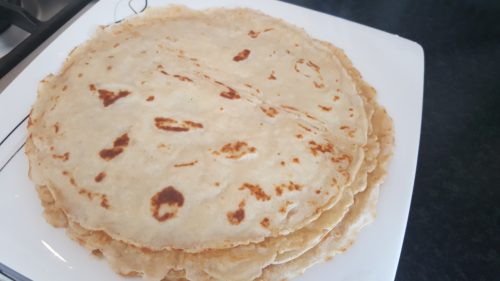 It's texture is a lot thinner than your average American pancake and is really quite different from the French crepes. It is the kind of food in which the Dutch would eat it for dinner and/or breakfast. Sweet or savoury, your pick!
By that, I mean you can eat it with hagelslag (chocolate sprinkles), raw sugar, poedersuiker (powdered sugar) or honey with a little butter on the side. Or you can top it up with meat and slabs of cheese or eggs. It's versatile that way.
Once you have decided on what you want on top of it, you then stick a fork somewhere closer to the edge of the pancake and then roll it with your fork like a cigar. You then delicately cut and slice like a pro before putting it in your mouth.
That was my breakfast treat last weekend on Mother's Day: Pancakes prepared by none other than Silver Bullet – not because it was Mother's Day but because it is stuff like this that makes the kids excited. Ok. Me too. Especially when I feel a little pancakey.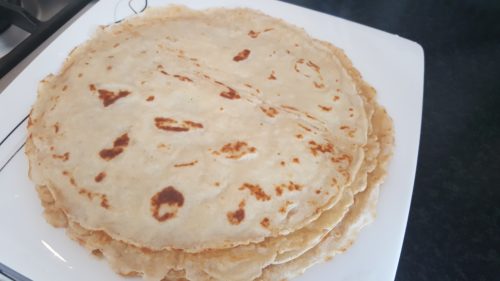 Pannenkoek (Dutch Pancakes)
2017-05-17 04:26:04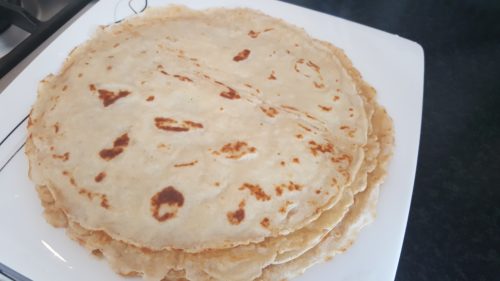 An easy Dutch pancake made with only 4 ingredients!
Ingredients
250g wheat flour
2 large eggs
Half liter of milk
Pinch of salt
Some butter for frying
Instructions
Mix all the ingredients together. Whisk well.
Heat up a flat pan. Smear a little butter and when it's hot enough, spread the batter onto it
Let it brown and then flip over.
Let it brown again then remove. Set aside
Repeat till all the batter is finished.
Notes
If you want to add other stuff onto it, add your additional ingredients on top of it when you flip over. Then cover it to make sure that it's cooked.Yes, you can top it up with absolutely anything!
Grubbs n Critters https://grubbsncritters.com/
Dutch pannenkoek made by a Dutchman in a Dutch home living in Dutch land…hmmmm… You have to admit that one cannot get anymore authentic than this.
This is probably one of the shortest recipes I have ever featured and there's no way you are not going to give it a try. It's Silver Bullet's not-so-secret family recipe. It's going to be our family heirloom and Squirt will have to learn to make a very mean Dutch pancakes one day.
Now that this not-so-secret recipe is in your hands, you also have a very big responsibility to keep calm and carry the recipe on.
Psssst: Spread the word.