April 26, 2016
A whirlwind trip was what it was to Singapore last week.
With errands to run, places to go to, people to meet, eats to explore, work to do and antsy-pants kids to entertain, we were kept on our feet from the get-go the moment we landed. Most were impromptu but we had a packed schedule.
There could never be enough time for everything, yet we tried our darnest and made the best of all the time we had while we were there.
There was never a moment of boredom. Old memories were rekindled with fondest and tearful laughter that brought us down to our knees. New memories were made with stories that could be told over and over again for a dozen times more for the next 20 years.
And that's what life should be all about.
Here are some of those moments. Each (literally) filtered frame has its own stories. And with each filtered flashbacks, these sweet memories will be still-framed in our minds forever more.
1. Sunday Family Fun at Sentosa Beach, Port of Lost Wonder
The kids had a blast navigating the water play area in the form of a pirate ship that comes with several different types of water slides which they could never get enough of. They were full of energy and when they saw the Bubble Party going on, they just could not help themselves.
I don't blame them. I remember how fun foam parties were in my younger days! Except this time round, only children were allowed.
2. A Day at the Zoo
A visit to Singapore is never complete without a visit to the Singapore Zoological Garden. It is still one of my favourite places and I have been going there since I was a child. I maintain that it is still one of the best zoos in the world! Exploring the zoo by tram is one of the better ways to go on a blazing hot day.
The highlight of this trip to the zoo this time though was not so much of the animals, but rather I got to relive my childhood with so much fondness.
Just like when I was a child, we would find a shady area and break for lunch before continuing with our walk-about. We did just that; my mom packed her home-cooked Nasi Lemak for all of us. This time with my husband and kids in tow. It was a shame my Dad could not join as he had to work that day.
Nasi Lemak at the zoo never tasted so good. It may have been many, many moons ago, yet it remains one of my first memories of food. Needless to say, I could not stop eating and thinking what a wonderful childhood I've had!
3. Someone suggested "George's"
From one end of Singapore to the other end we travelled in search of a place called "George", only to find out that there were not only 2 different Georges', but FOUR other Georges' located on the east side of Singapore just before we met up. One waited at a different George, a few went back and forth between 2 Georges' so much so that they got abandoned by the cab driver and some of us got confused when we discovered there were more than just 1!
When we finally got to the right George's, we found that the place was closed off for a private function! Big screw-up there! A few had almost given up coming, but I'm glad they didn't.
We ended up in some shady-looking bar and ordered Burger King's for dinner instead of the original plan of having a nice meal together at some place that supposedly had very nice ambience.
For some of us, this area in East Coast Beach is filled with memories back when we were still in school. It was our playground where we used to hang out together. With 21 years of friendship under our belts, we just can't stay mad at each other for long. It was truly one of the best and most memorable nights we have had in a long time. It was the company that mattered.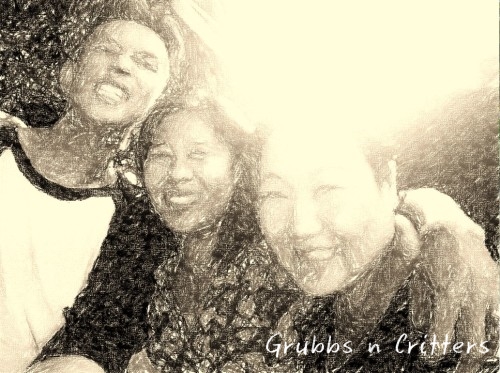 4. Crab in da Bag
6 days later, we were back at East Coast Park for a lunch meet-up with my former bosses and their kids. This was a place which we have not been to before and I must say that Crab in da Bag serves pretty amazing seafood! I am so in love with their spicy squid curry. One of the tastiest I've ever had!
See at how messy the table below is? It is a must to make such a mess! You just order and they will serve the food in a bag, then pile them up on the table just like that! Pretty novel. Use your bare hands to eat if you want to. Make sure you wear a plastic bib to prevent all that gravy from squirting all over you.
The only downside of this place was that it was hot, hot, hot. And it was hot, hot, hot because the weather was terribly H.O.T. So hot that we could not feel the AC when we were in the restaurant even though the AC was blasted on the lowest. It was that bad. But the curry and company were worth it!
Funnily enough, we all ended up back at George for coffee. The original George which we were supposed to go to 6 days back.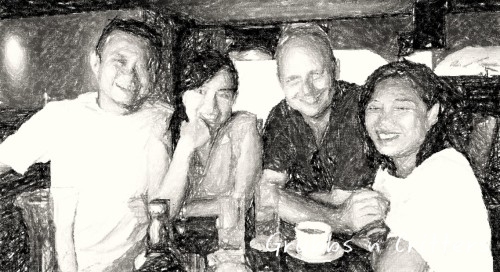 5. Making Time
Old pals, new places discovered unforgettable memories. We may not have seen each other in ages, yet it felt like old times. My heart just swelled.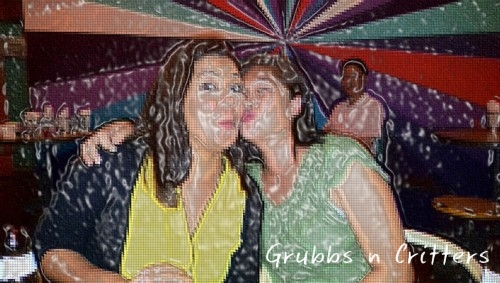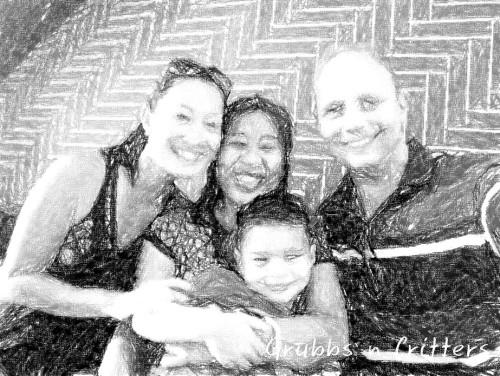 6. Look who showed up!
Another friend of 21 years showed up on our doorstep just to say goodbye as we were about to leave for the airport. We've been trying to meet up for several days before our departure back to Bangkok, but somehow we could not find a time that would be convenient for us.
She caught us in the nick of the time and I was completely floored when she showed up. The meet-up lasted 5 minutes as we had to rush; the shortest one I've had so far. But the gesture of friendship was far beyond sweet. What a pleasant surprise!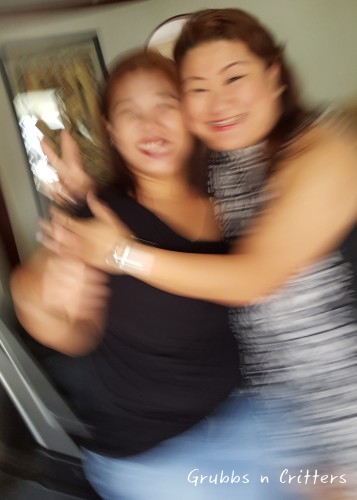 7. Family Bonding
They say that a picture says a thousand words but I beg to differ as these shots have left me with no words to describe the warmth that stays in my heart.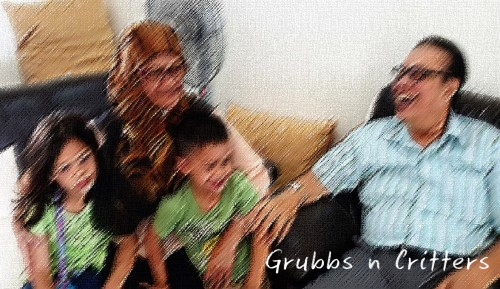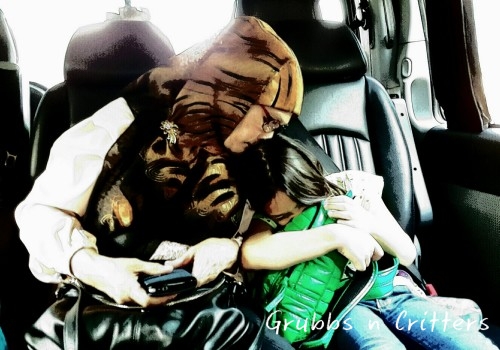 That had been our week.
Thank you Singapore for all the wonderful memories. Till next time, and hopefully nothing beyond a year.