June 23, 2017
With chocolate cakes, I've got to be in the mood for it. As simple as a chocolate cake recipe can be, I found it to be the hardest especially when it comes to finding that perfect chocolatey cake that you can never get sick of eating it.
I'm picky when it comes to chocolate cakes. It has to be rich, but not too dense. It has to be luscious and not crumbly. It has to be moist and not too dry. Best if the texture is moist and also (somewhat) creamish-cottony. And without compromising the chocolatey taste.
The traditional ones use buttermilk and most use coffee which I tend to avoid. The way and method it is being made can also vary from recipe to recipe; which makes it even harder to pick that one recipe to suit your mood.
Add that to the number of eggs used, which and when ingredients are mixed in together and you'll find yourself in a a clumsy muddle.A few trial and error in the last few months led me to this: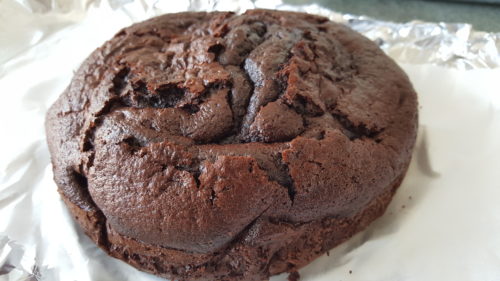 Considering that (almost)every recipe is different, this is by far one of the best chocolate pound cakes I have trialled and errored.
The only thing missing is the ganache, but I reckon if the cake is good enough, there would be no need for ganache at all! Enjoy.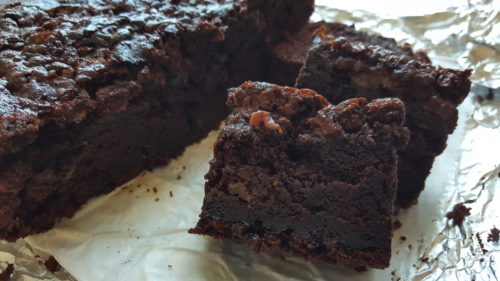 Chocolate Pound Cake
2017-03-18 04:21:58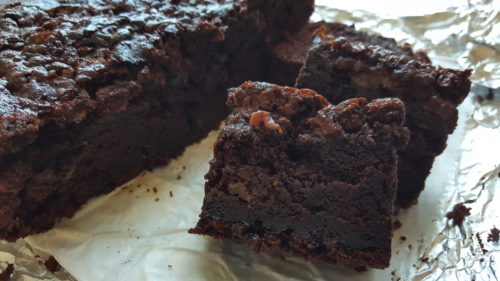 Serves 6
Rich and not too dense chocolatey pound cake perfect as a birthday cake or served during tea-time
Ingredients
1 stick unsalted butter, room temperature
3/4 cup sugar
2 large eggs, room temperature
1 tbsp coffee powder (optional)
1 tspn vanilla extract
Wet Ingredients
Quarter cup evaporated milk
Half cup sour cream
Dry Ingredients
1 cup plus 2 tbsp sel raising flour
3/4 unsweetened cocoa powder
Half tspn salt
Half tspn baking soda
Instructions
Set oven to 160.2 degree Celsius (350 F)
Grease a deep pan with baking spray and line with wax paper
Cream sugar and butter till light and fluffy.
Add eggs, one at a time and then add vanilla extract and coffee powder
Sift all the dry ingredients and set aside
In a separate bowl, whisk milk and sour cream
Begin with adding a portion of the dry ingredients to the creamed mixture of butter, sugar and eggs. Blend lightly
Alternate with a portion of wet then the dry. End with dry
Blend together but don't over beat
Place the mixed batter into the pan. Spread out evenly
Bake about 40-50 minutes. Check that the inserted toothpick comes out clean
Set aside to cool
Pull away the wax paper to serve
Notes
Ensure that the eggs and butter are at room temperature so that the batter comes together easily
Grubbs n Critters https://grubbsncritters.com/